Vection-Builder used agent-environment interaction as an auto-generative composition system for audio visually demonstrating felt_space as a dynamic spectrum alive with three-dimensional effects polarised within a field of forces. Participation and improvisational reciprocal action was facilitated through an experimental capture and relay system that was natively adjustable and tuned to the site controlling the parameters of audio-visual mirroring/cueing paradigms in terms of calibrating the sensitivity and dynamic range of feedback genesis, evolution and rest.
The form schema for Vection-builder consisted of three elements (i) participant interaction or affect agents, (ii) the xenomorphic space as causal field, and (iii) a co-operative system of audio-visual feedback loops for which a computer, prepared Microsoft Kinect sensor, eye tracking device and bio feedback system served as automatic attention capture device with real time sequencing and sampling, allowing direct forms of communication between the situated engagement and reverberating series of endogenous mirroring.
The project involved live participation and technical support from PerceptionLab: Detmolder Schule für Architektur und Innenarchitektur, Germany, whose specialist knowledge in eye-tracking and biofeedback systems, enabled me to create the performative event as a medium to simultaneously receive, transmit and observe agent-environment interaction.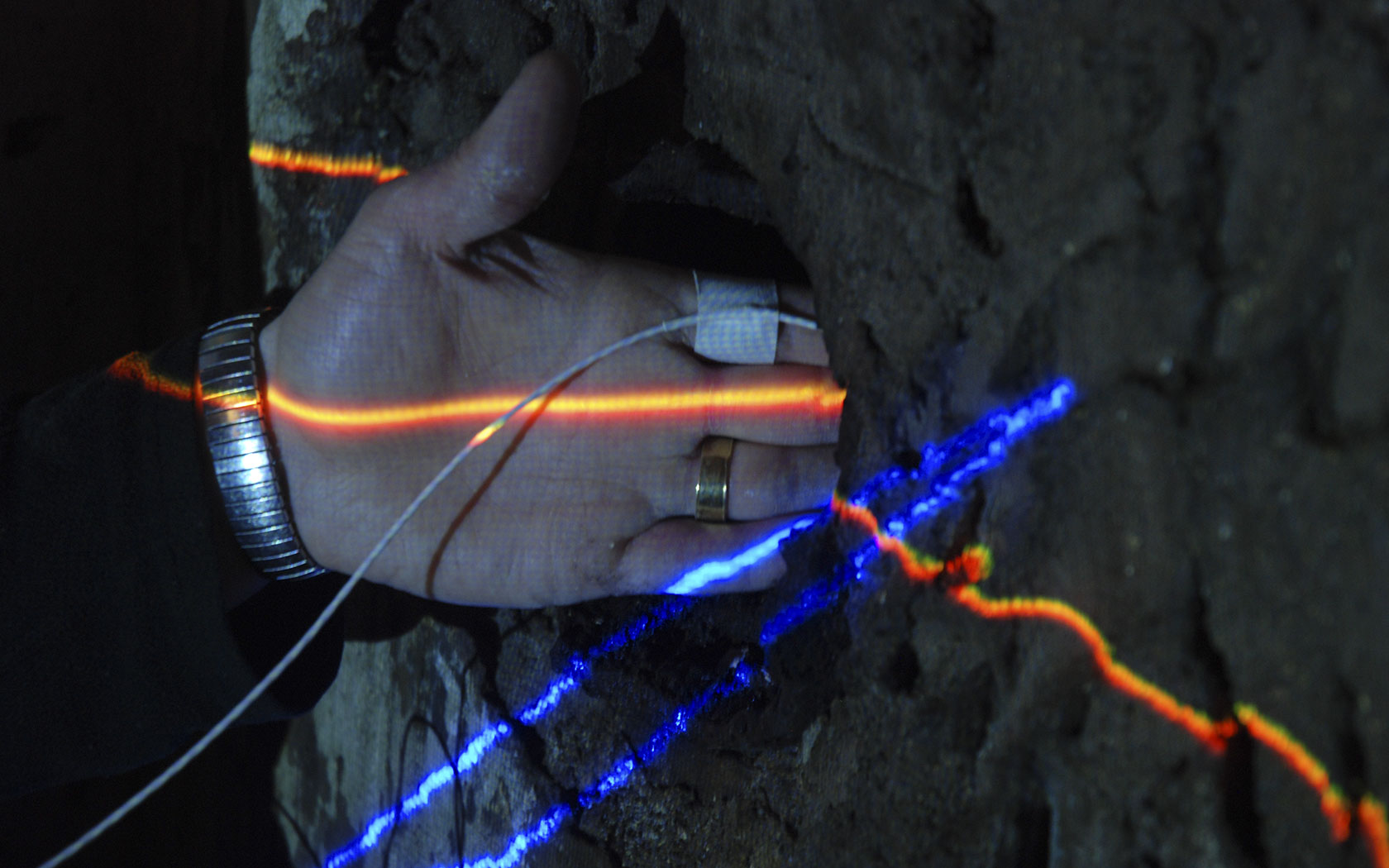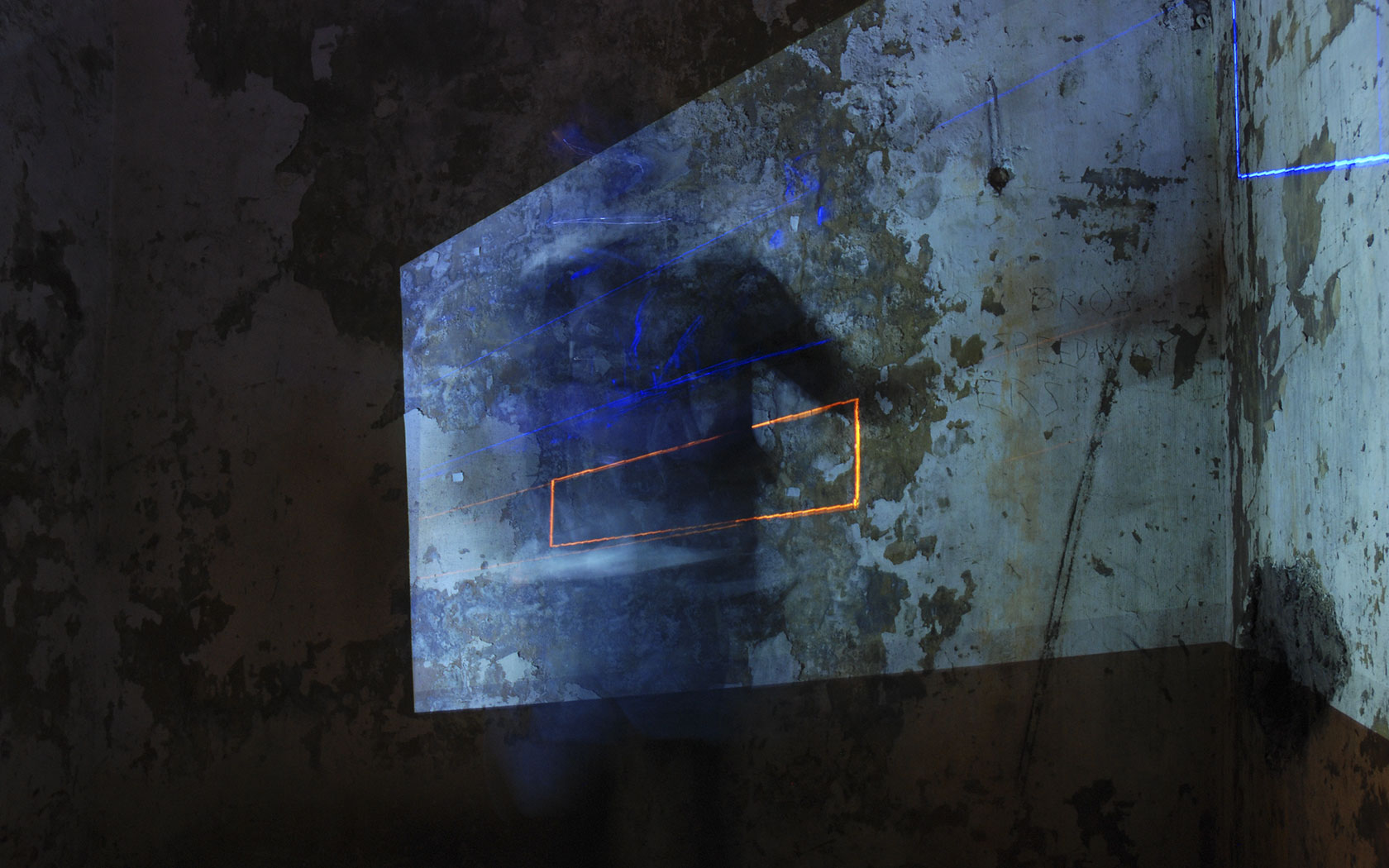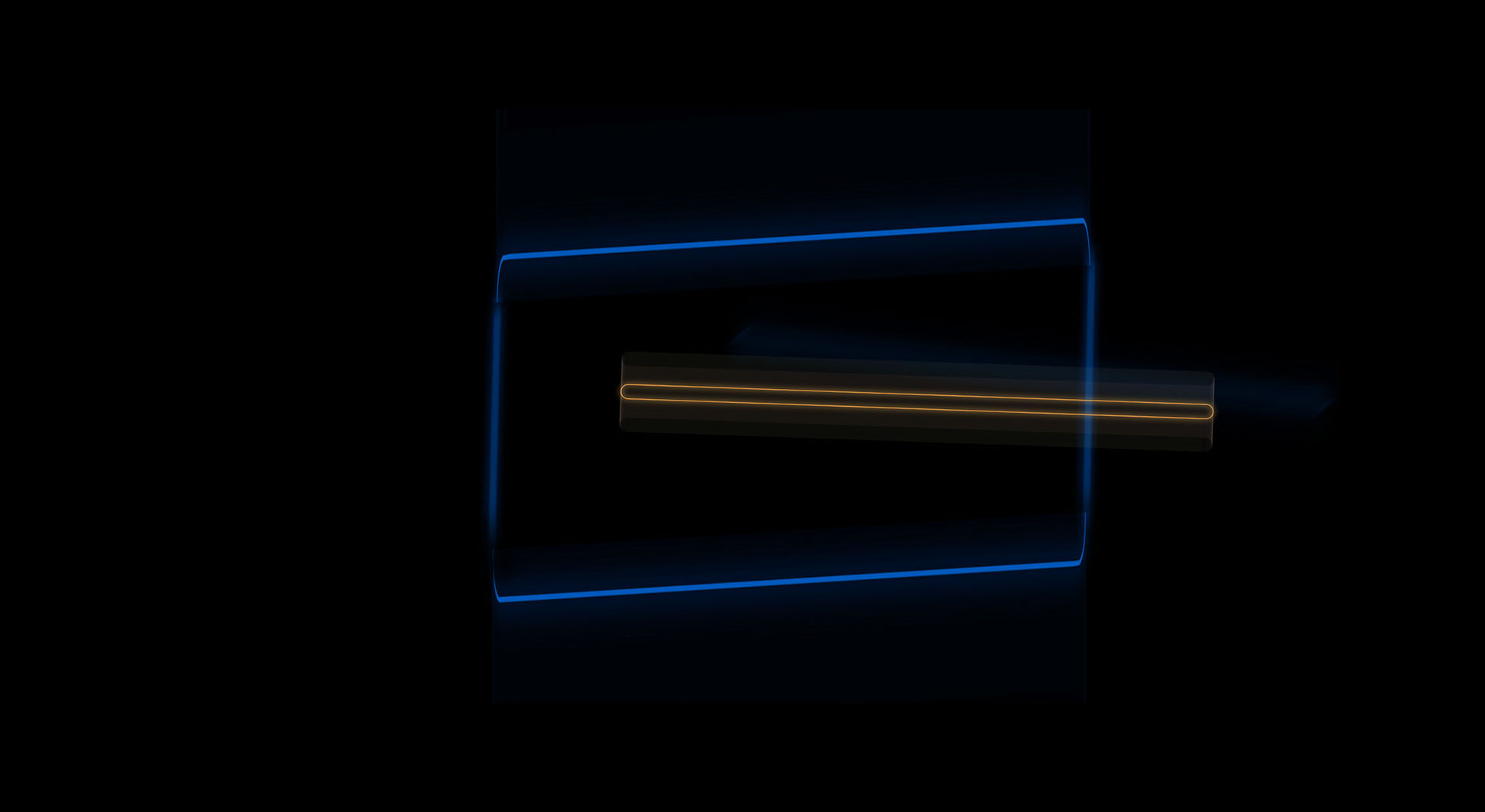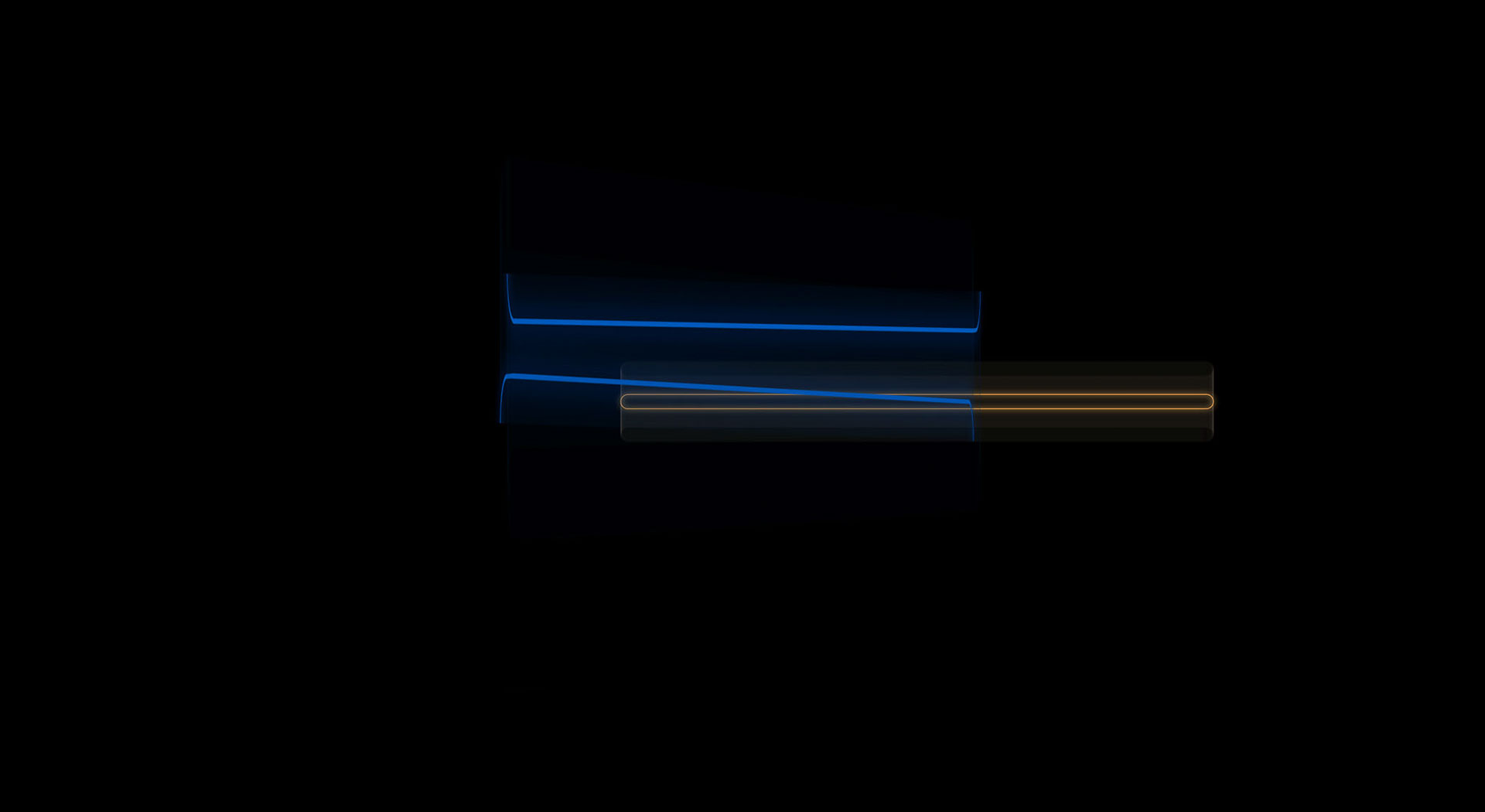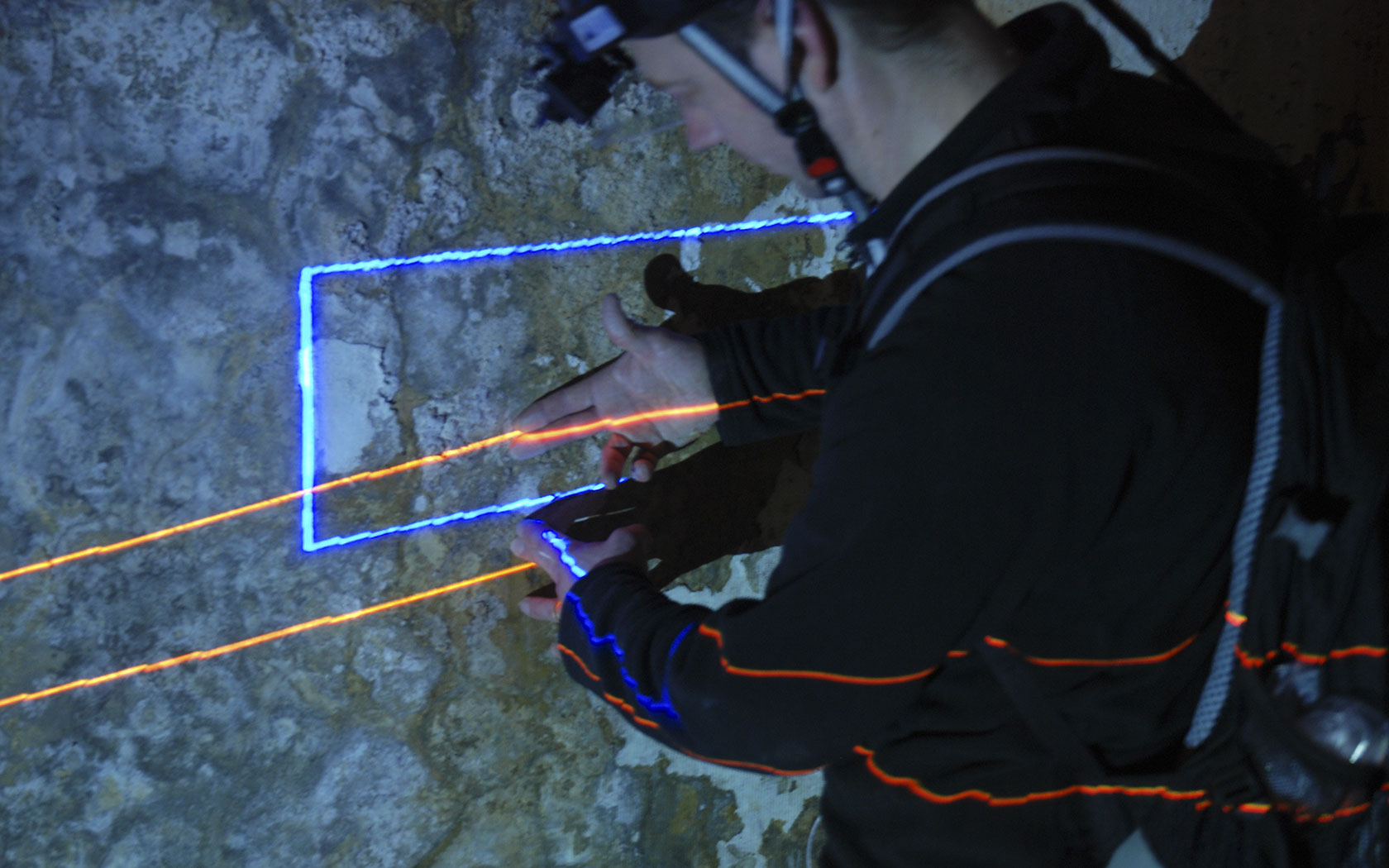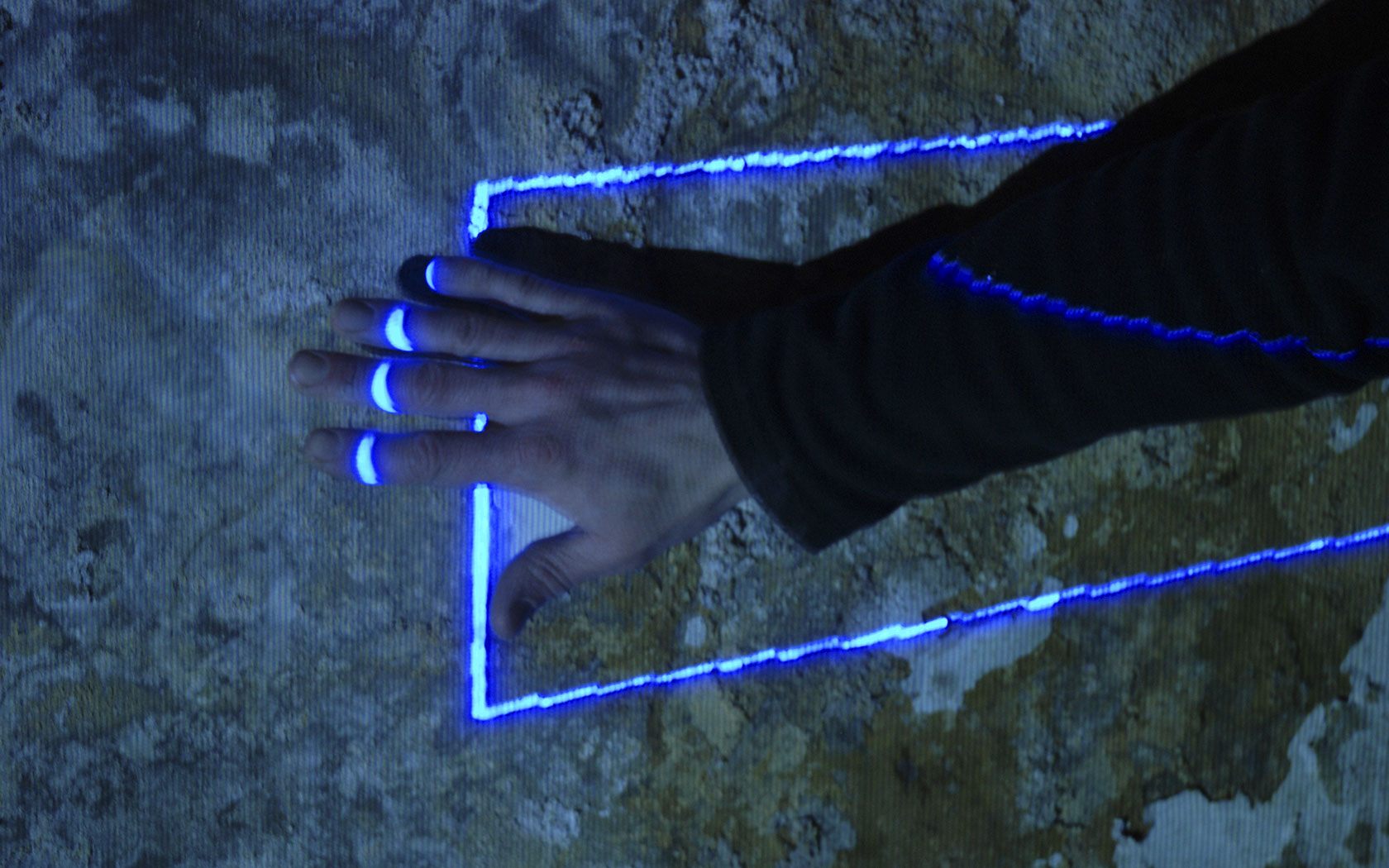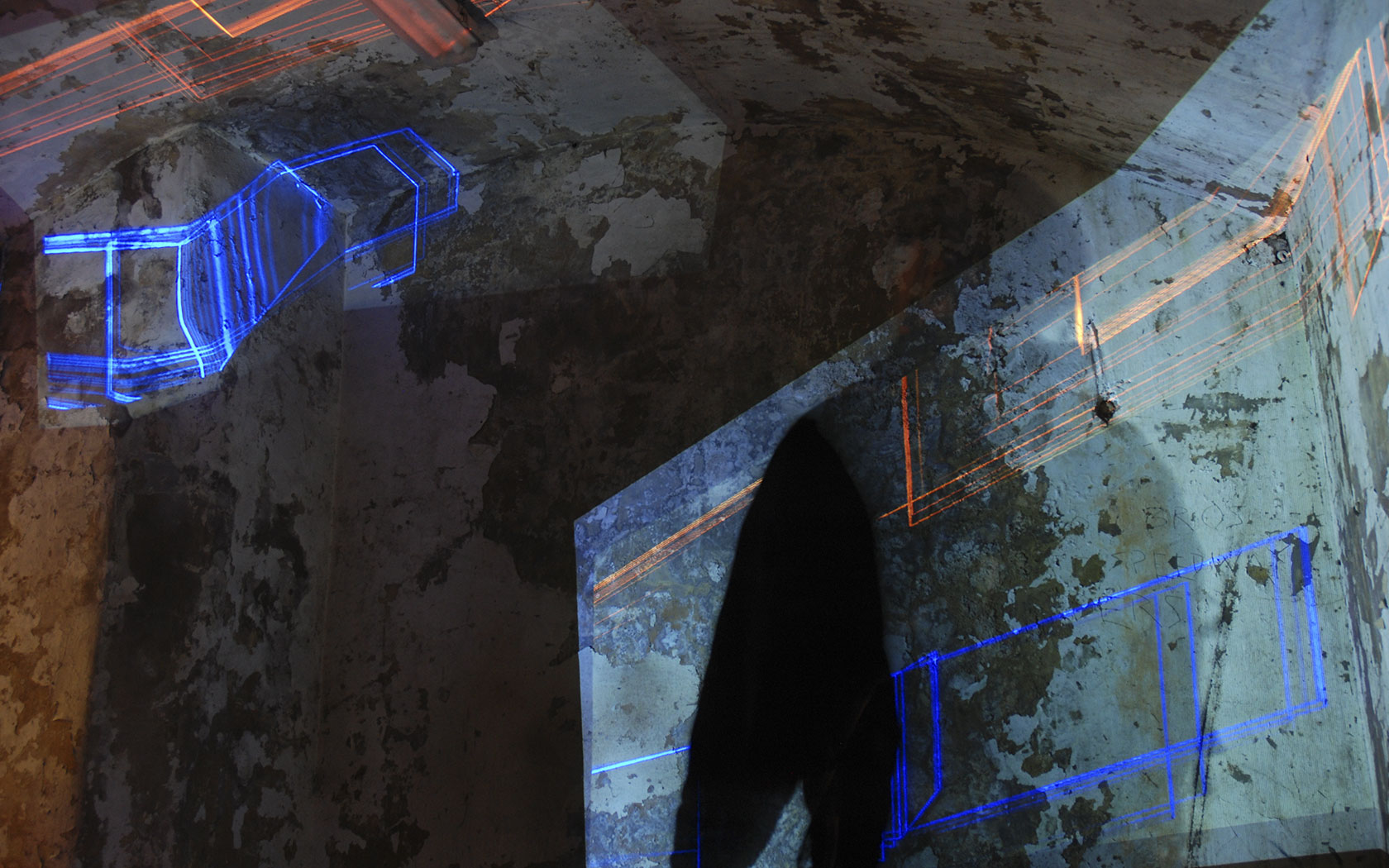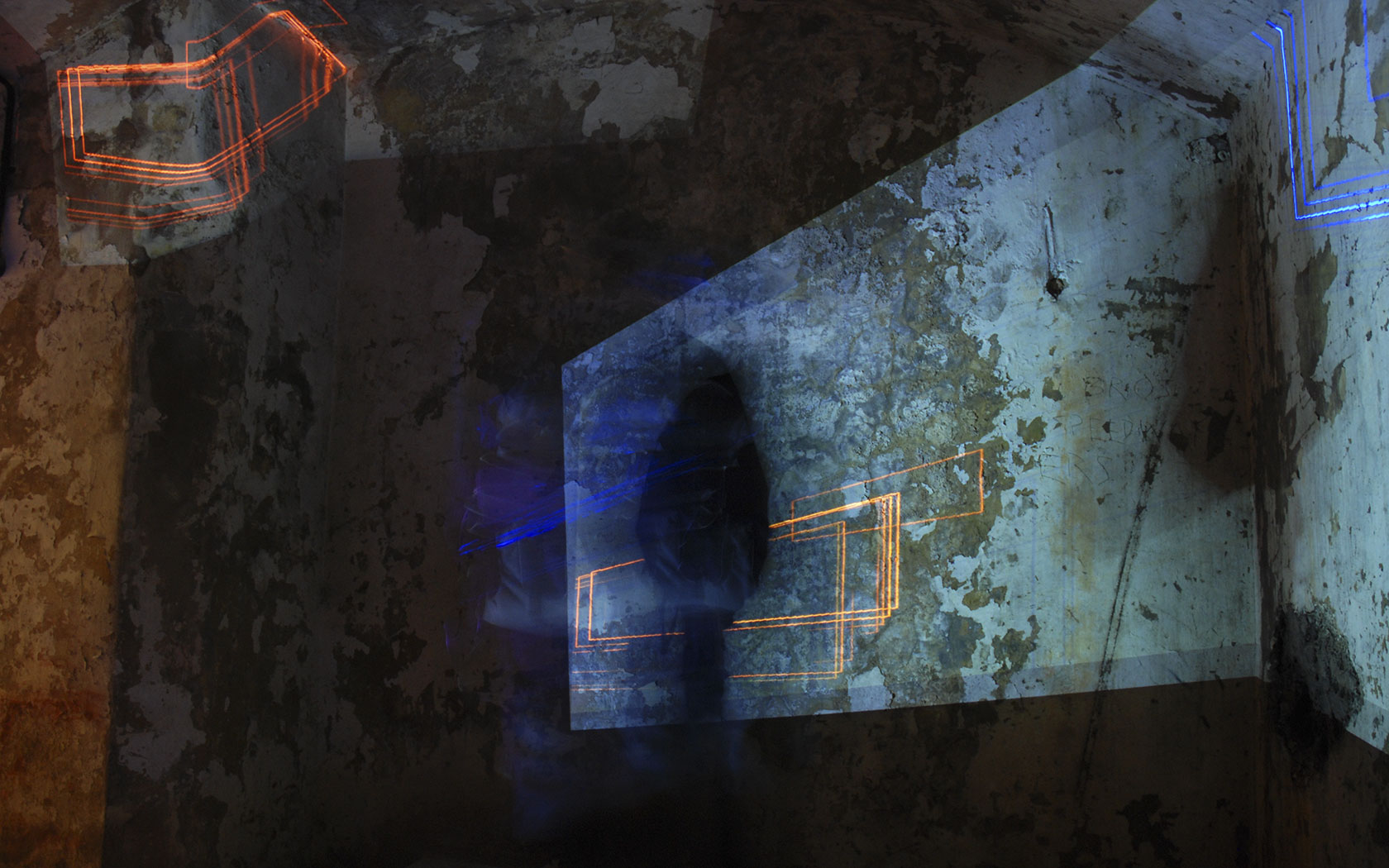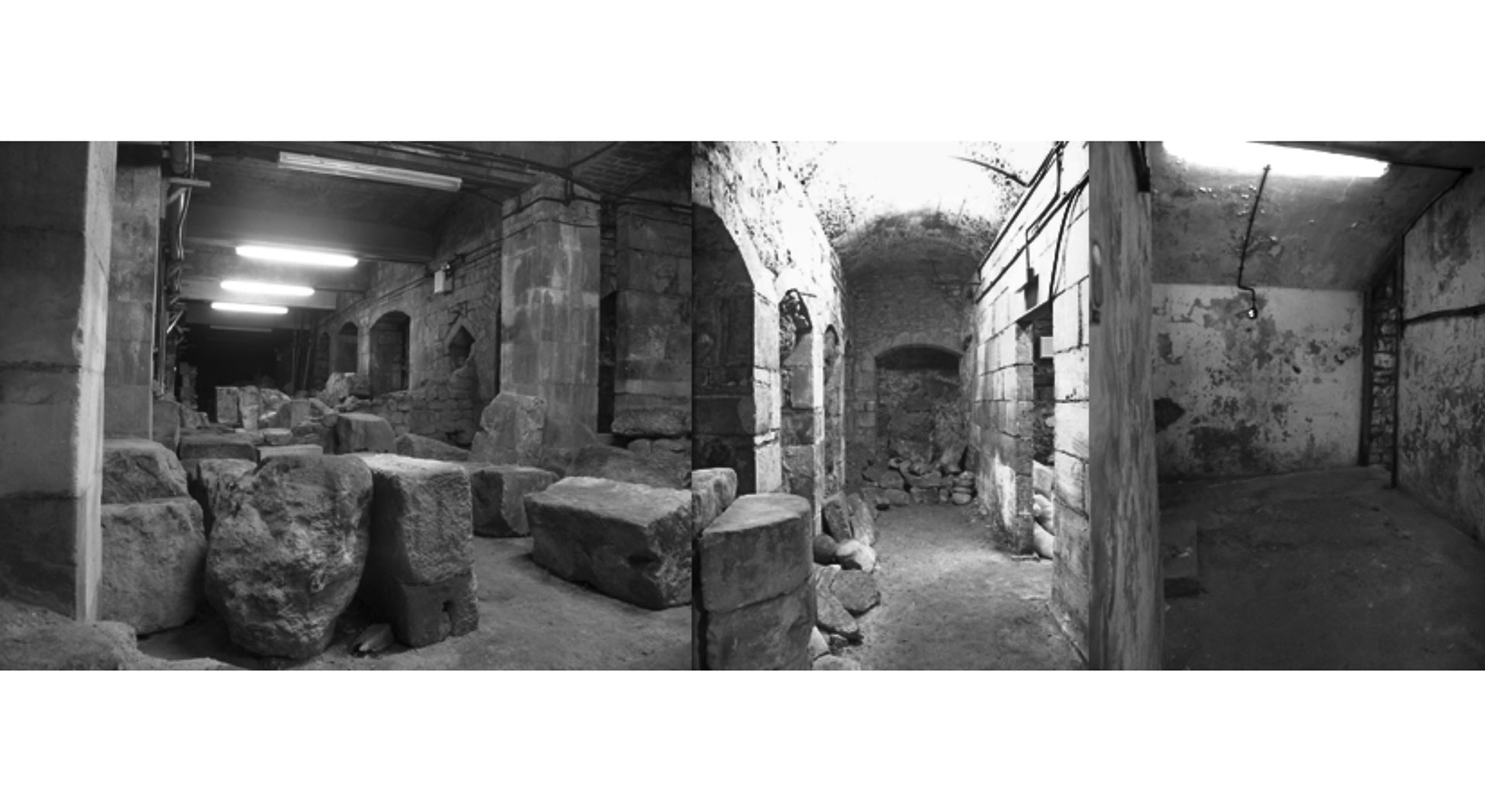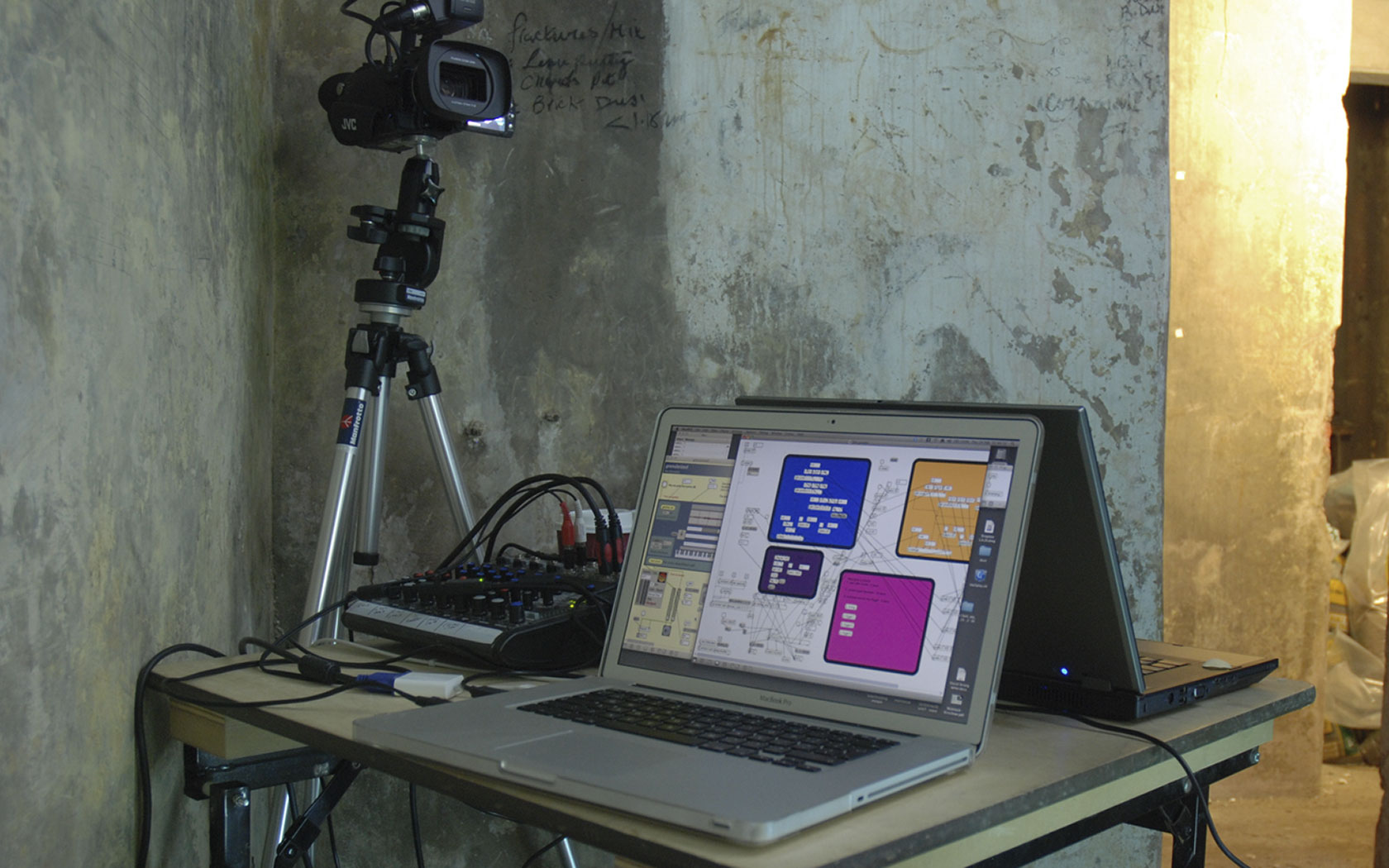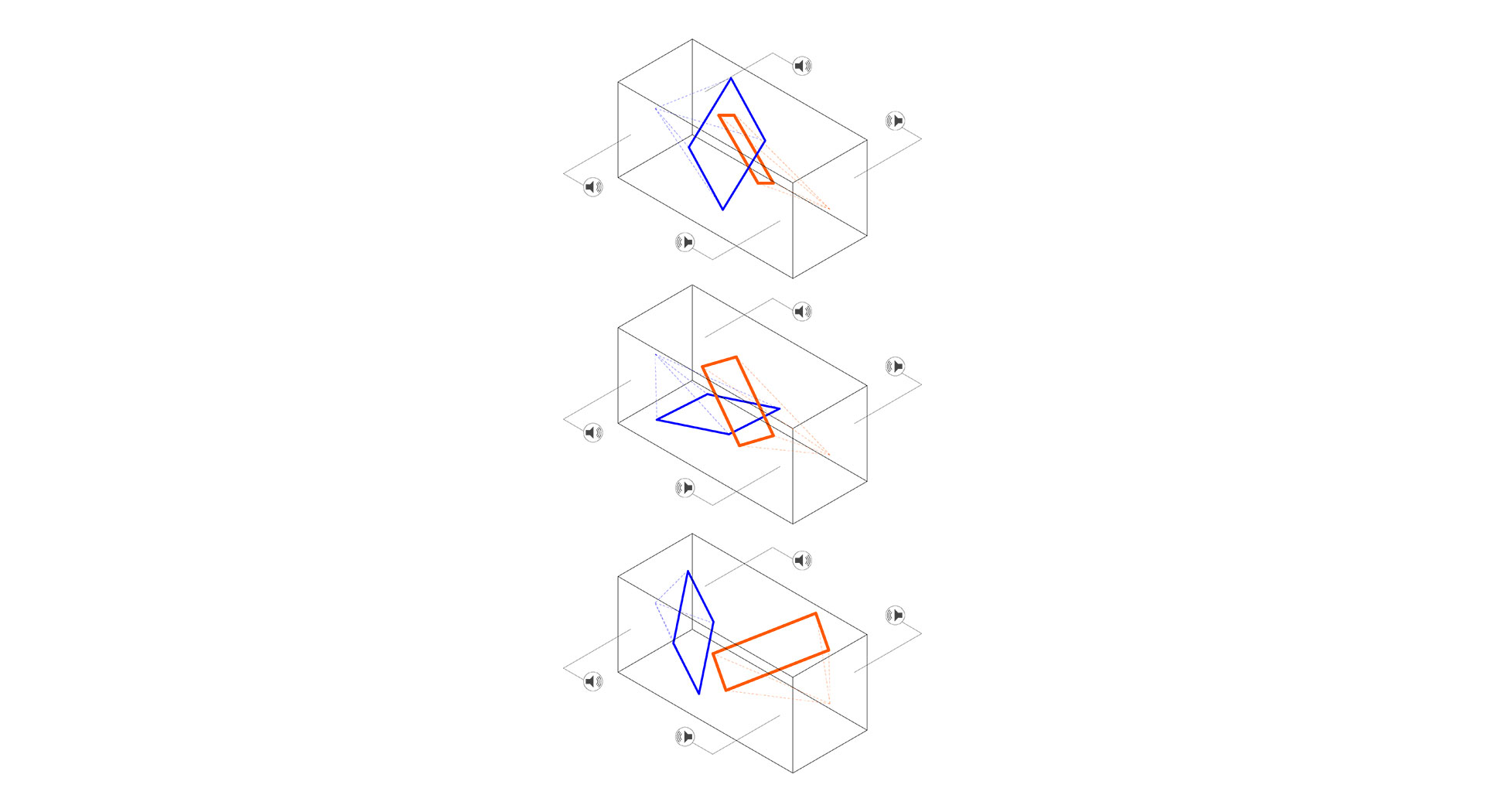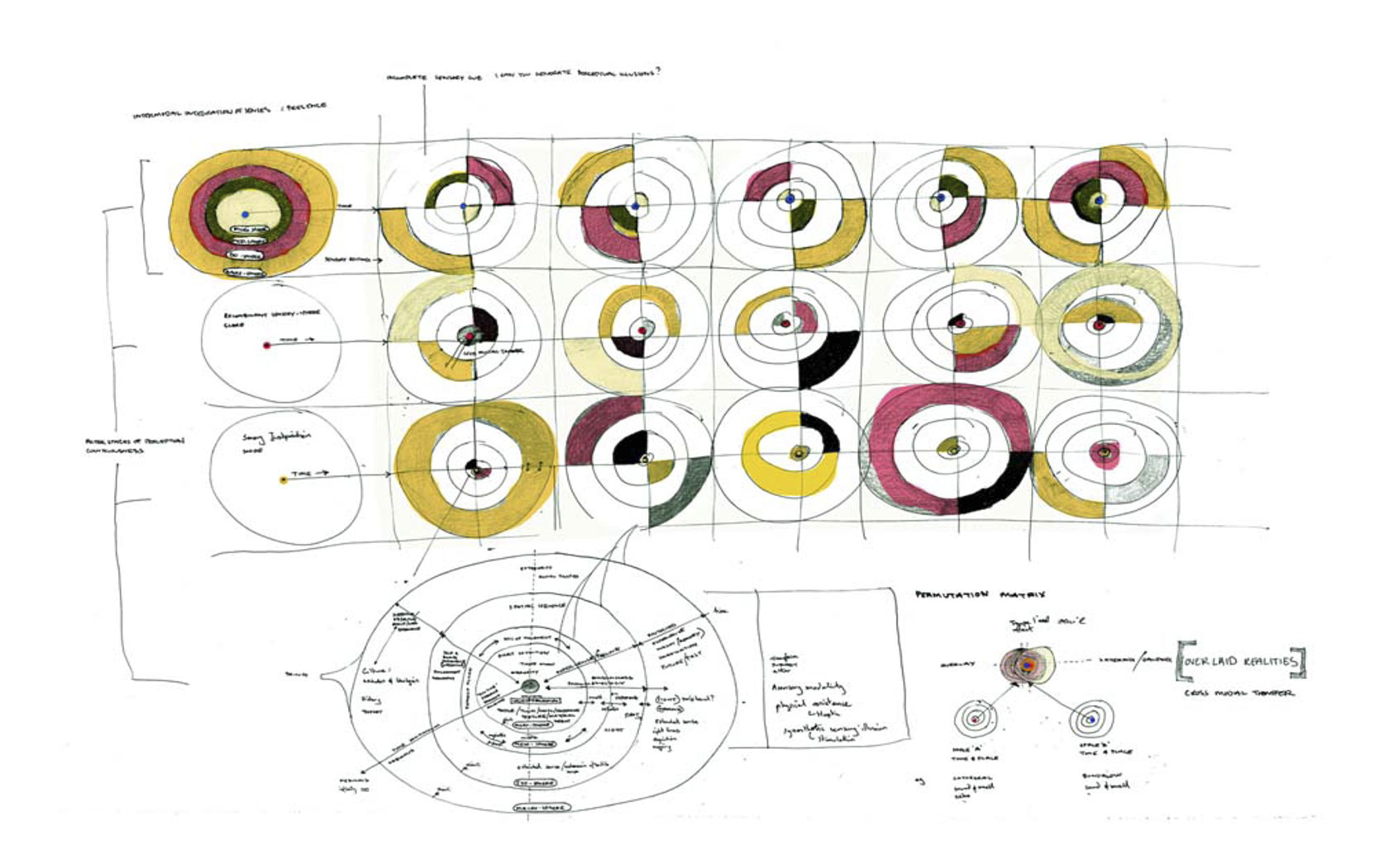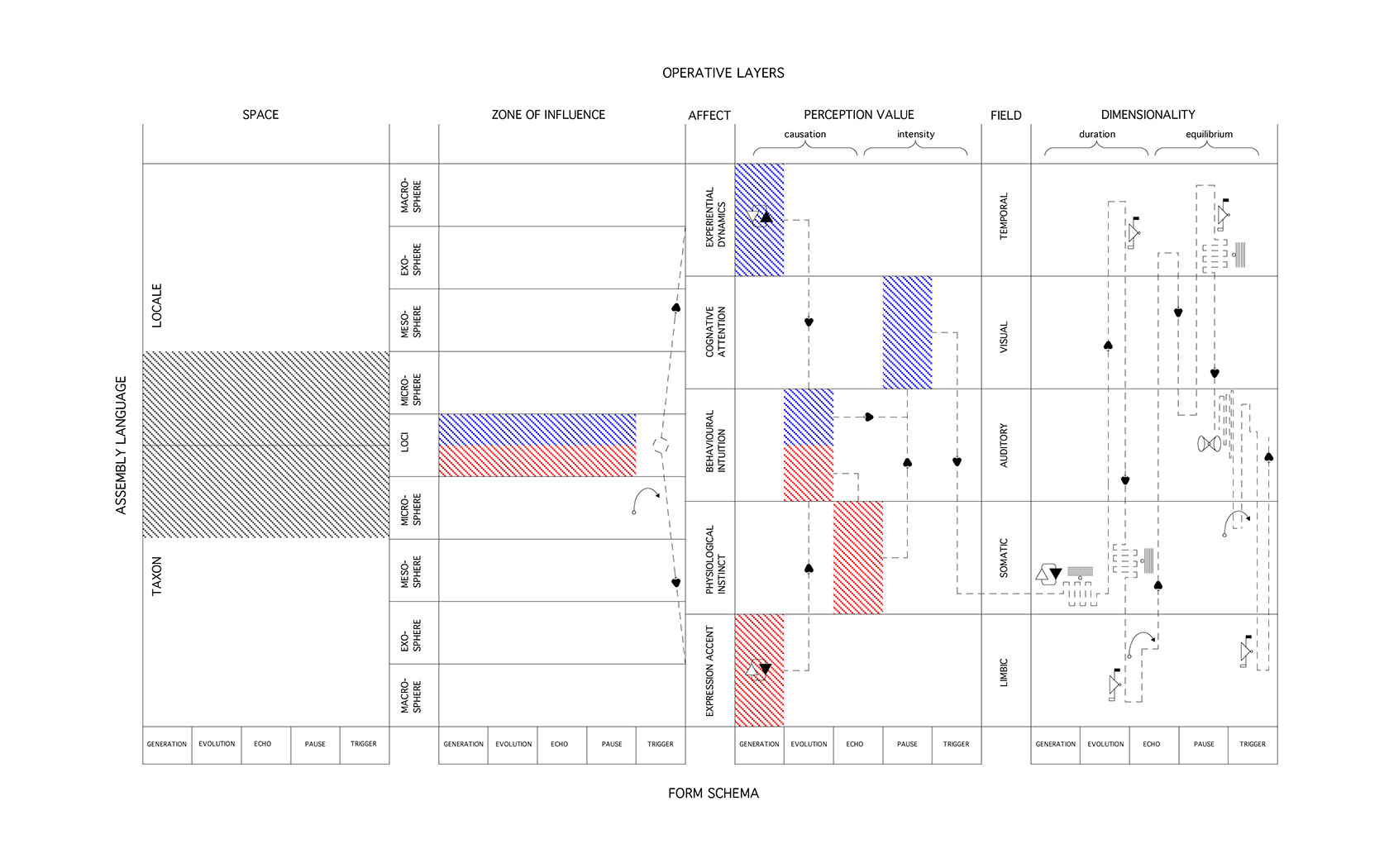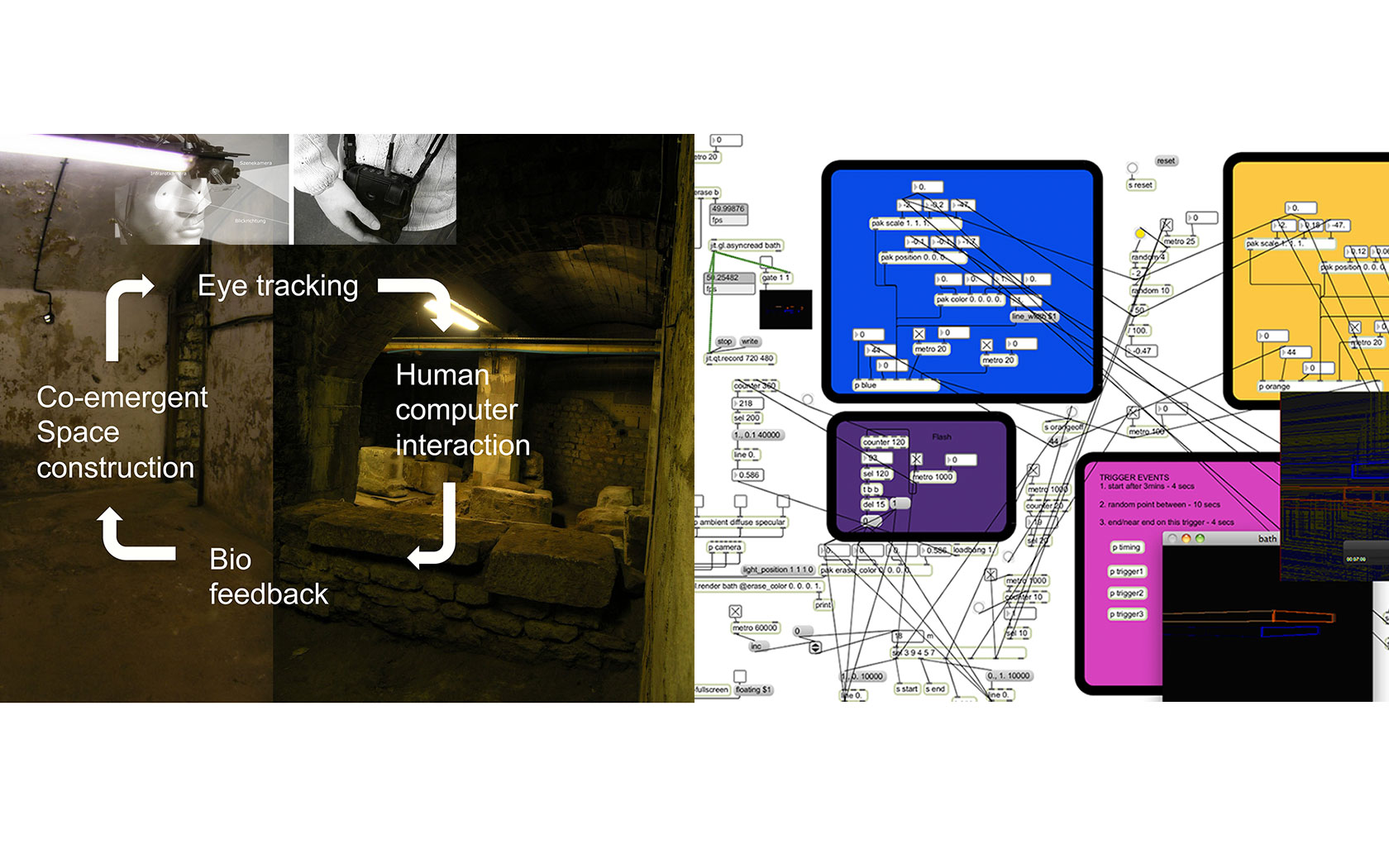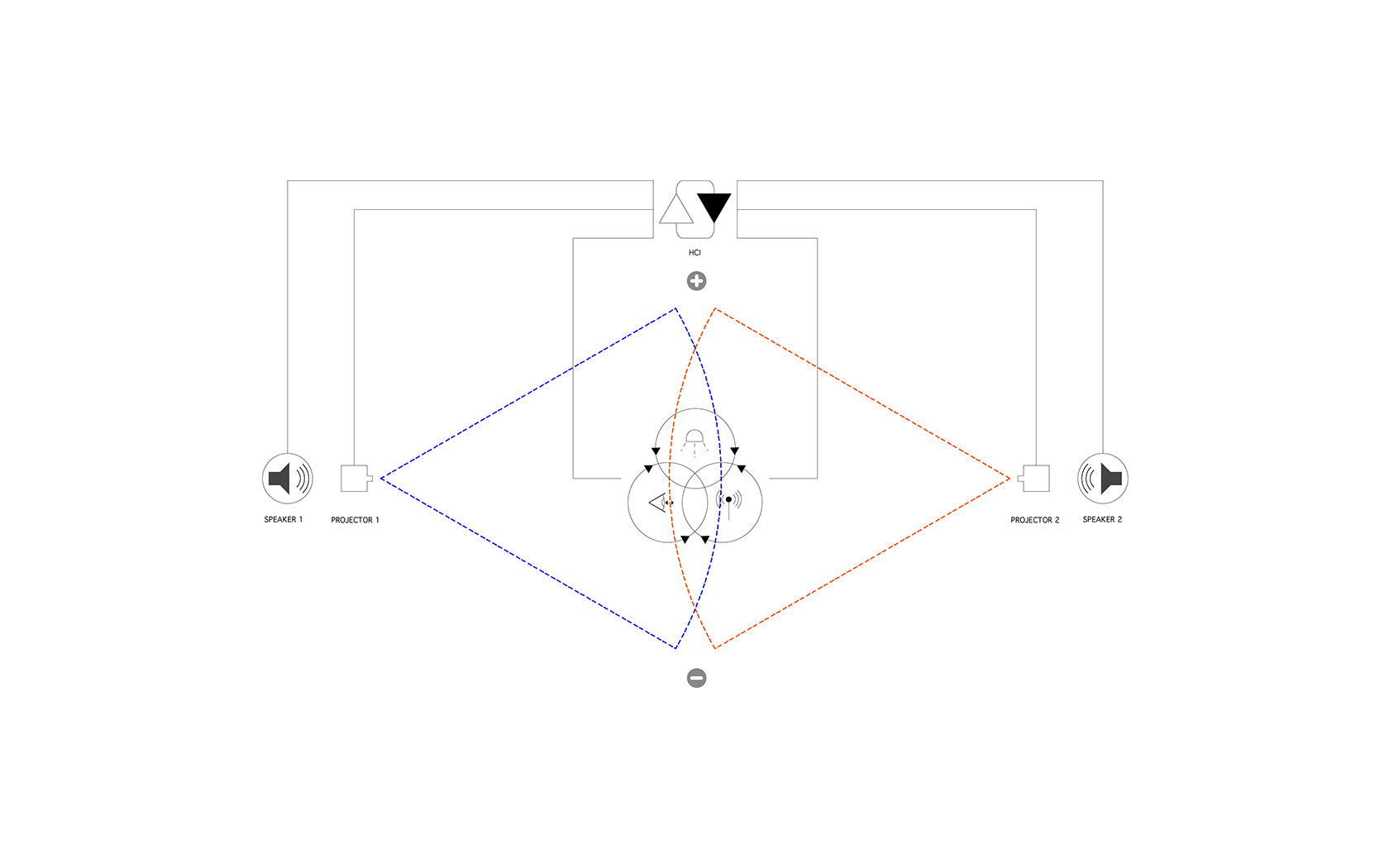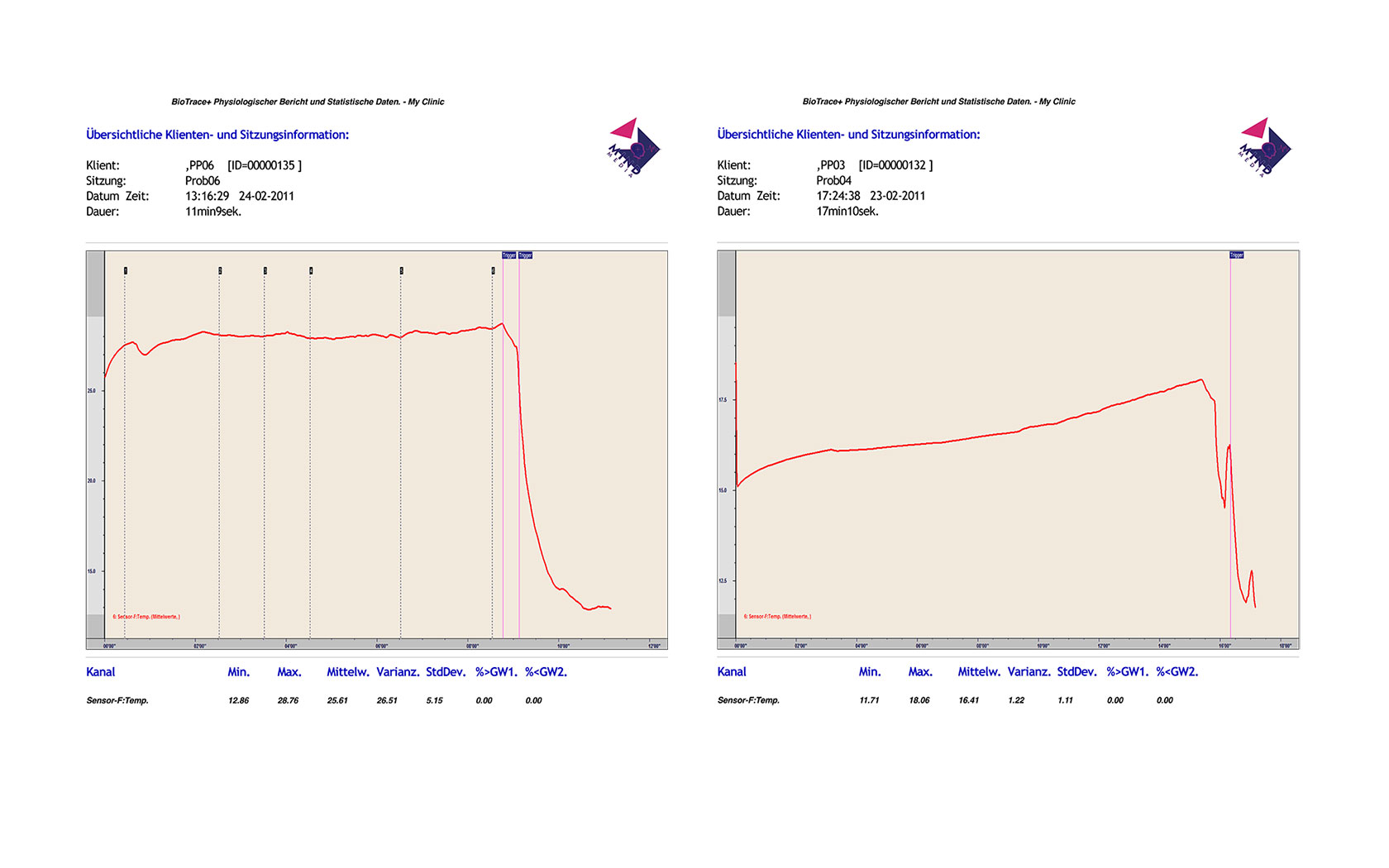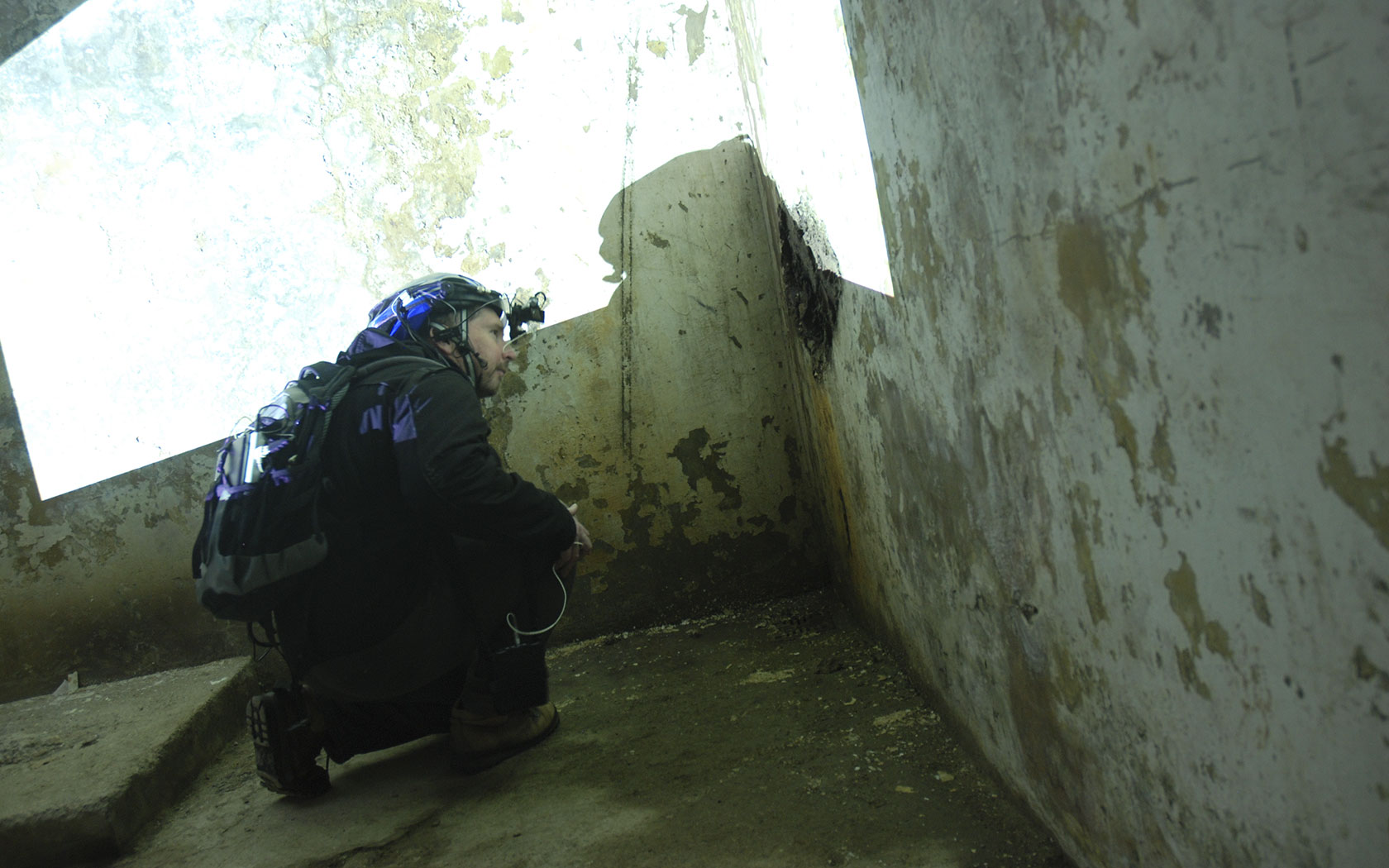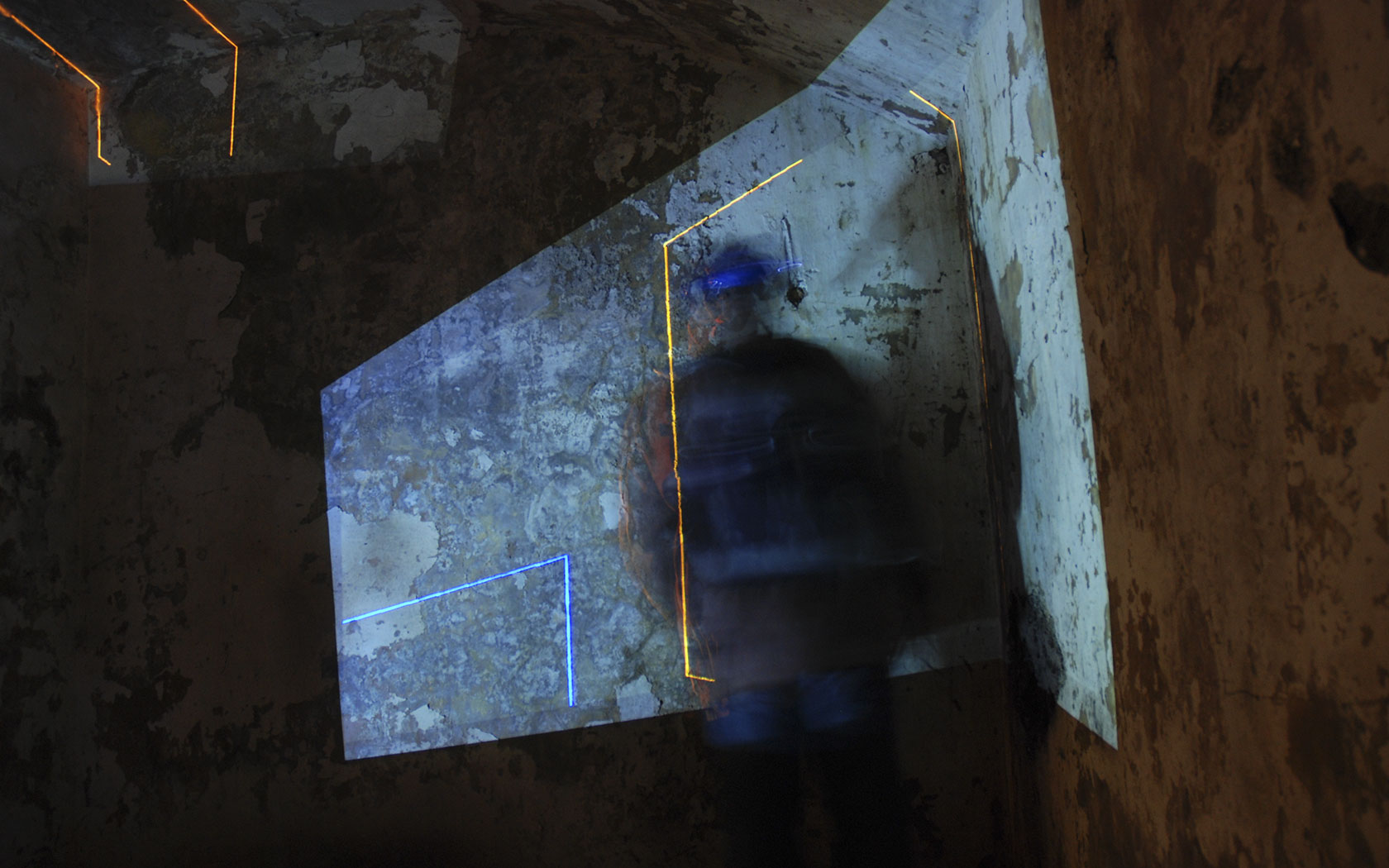 Special thanks to: Bath Heritage Services, PerceptionLab, David Strang.