Space Interface is a current international collaborative project between Emmett and the renowned electronic musician/artist Eberhard Kranemann (ex Kraftwerk, NEU! Piss Off, aka Fritz Müller Rock who performed with Joseph Beuys). The work was exhibited at the Weithorn Galerie, Düsseldorf in September 2015. The gallery occupies a central positioned within Düsseldorf's art district, and is located next door to the Kunsthalle. Space Interface was included in the acclaimed Düsseldorf-Cologne Art Fair.
The research aims to design a critical methodology for synthesising hybrid space, defined as a mixed reality event using heterogeneous experience as a 'scaffold' to prompt an extended set of reality states. Further, the research, by using multimedia tools, questions if the limitations of homogeneous media could be expanded by the performative union of live performance, electronic sound, digital futurism, embodiment, visual and kinaesthetic perception as a collective, with the aim to trigger a hybrid space.
Methodologically, each of the project's outcomes were generated by a research dialogue between Emmett, Kranemann, technologists and the curator, producing new knowledge through the interplay of science and art. The award-winning artist Mischa Kuball (Professor of media art at the Academy of Media Arts Cologne) highlighted this innovation within the opening speech at the private view. Further, the German art blogger 'Trylon' incorporated a review of the science/art interplay online.
The research synthesises a motivational mechanism (constructivism) to enhance the instructional development of the 'cognitive apprenticeship role' of the performers, who act cooperatively to acculturate the audience's perception of physical space. Space Interface creates a multi-level immersive environment in which the performers and audience are encouraged to simultaneously occupy multiple points on the mixed reality continuum. Space Interface combines theories from 'intentional niche construction' (Odling-Smee et al. 2003), with biasing theories from 'perceptual control theory' (Powers, William. 2008) to originate an interactional territory that activates a higher dimensional reality as a cumulative effect of combining live performance, with interactive sound (3-axis accelerometer, PD and OSC), a computer-generated simulated environment (animated 3D scans), stereoscopic images and 3D digitally printed structures.
These operational strategies are collectively transmitted through durational shifts of audiovisual dynamics, resulting in a hybrid space that blends the physical, virtual, sonic and cognitive, with the outcome of immersing the audience within a hybrid space. This event exerts perceptual pressures enabling a broader, deeper awareness of reality to emerge. In this environment the visitor's experience oscillates between states of immersion and multi-sensory stimulation within the proximal zone of transaction and exchange.
Space Interface II has been invited to KARST, Plymouth, September 2016.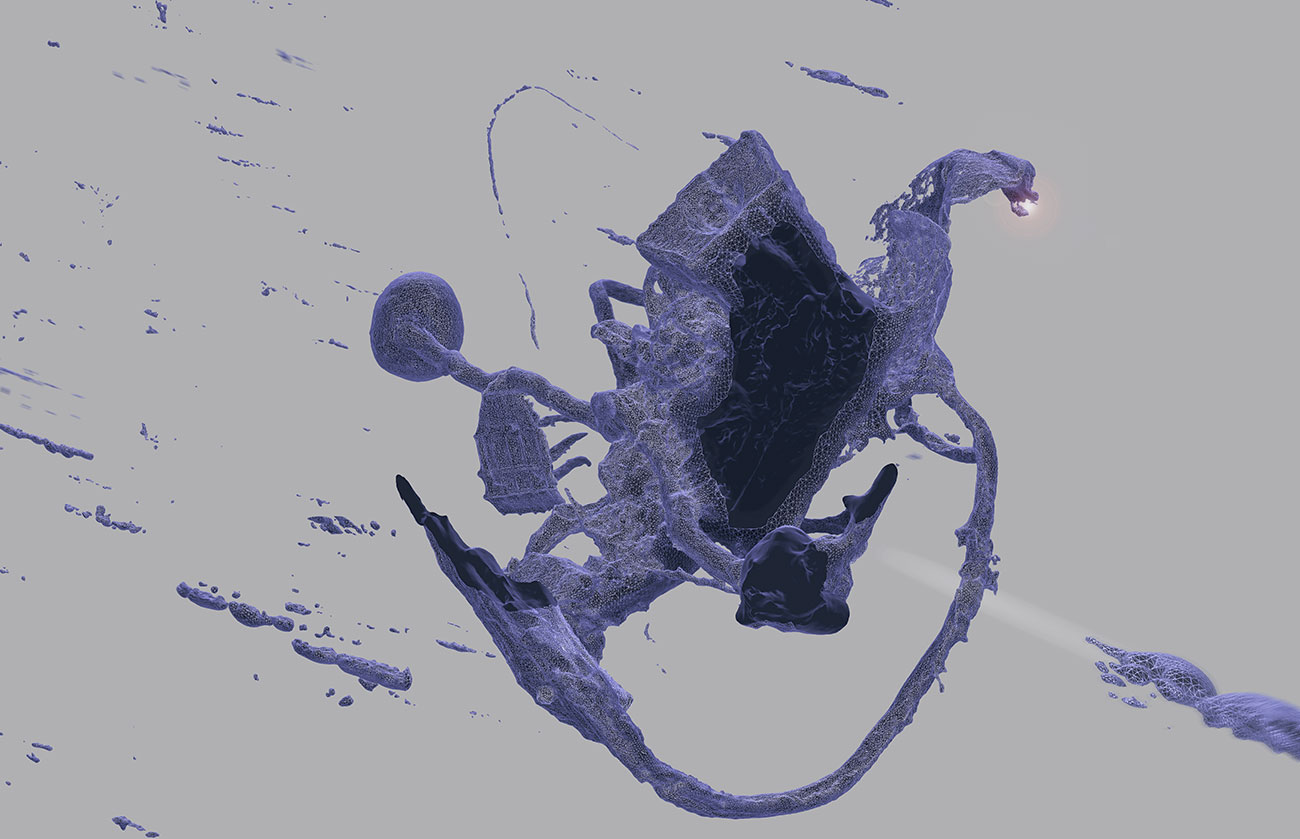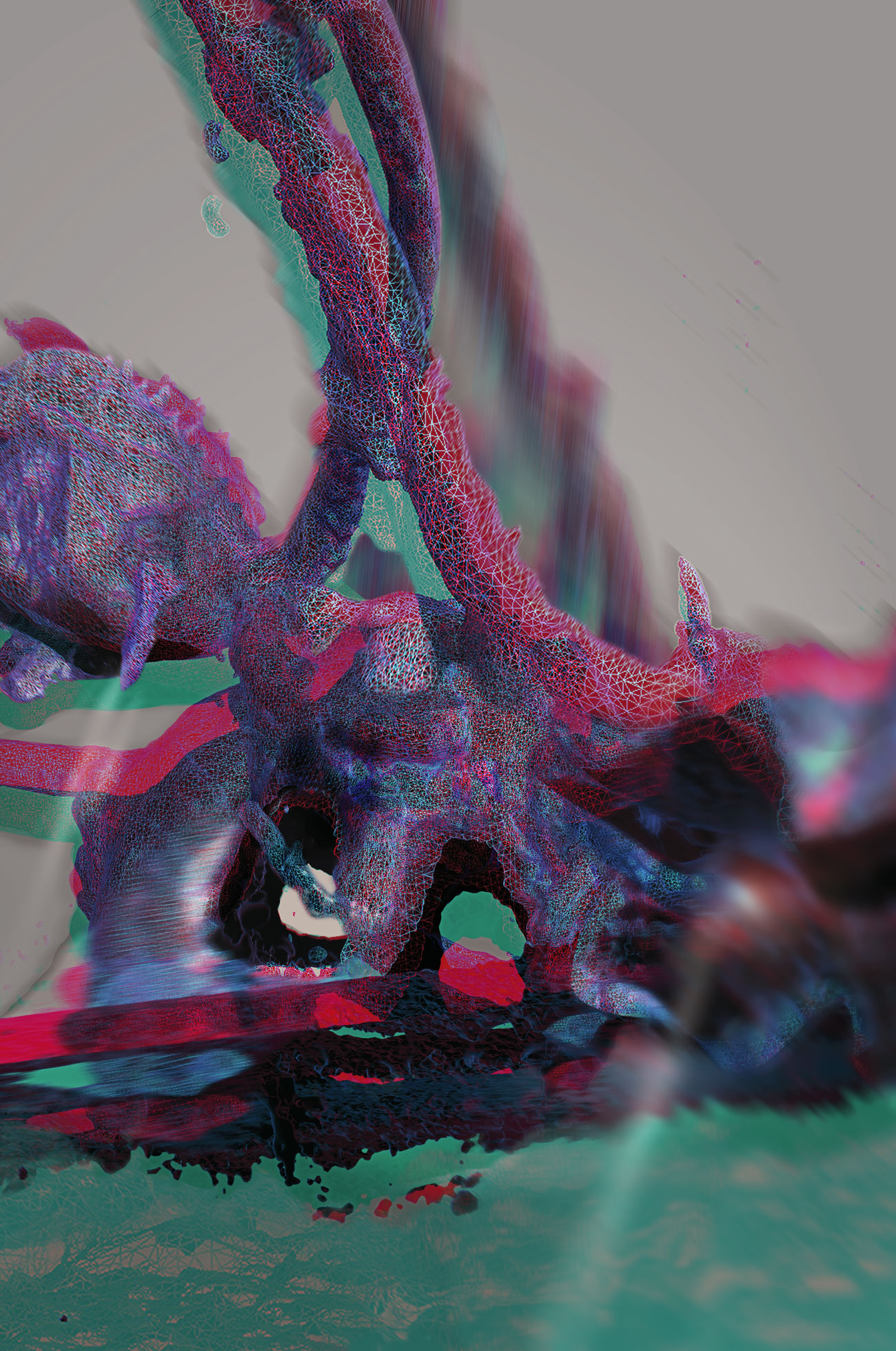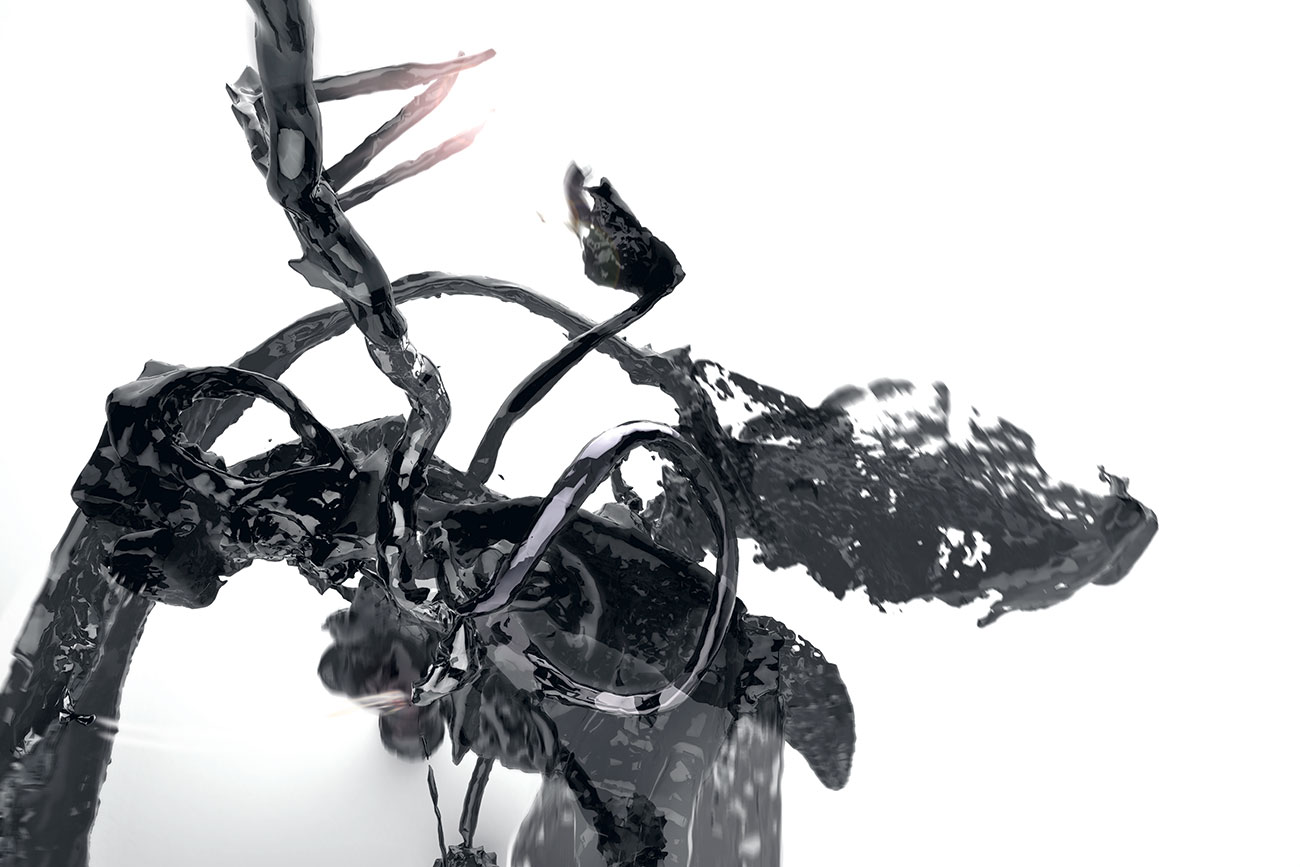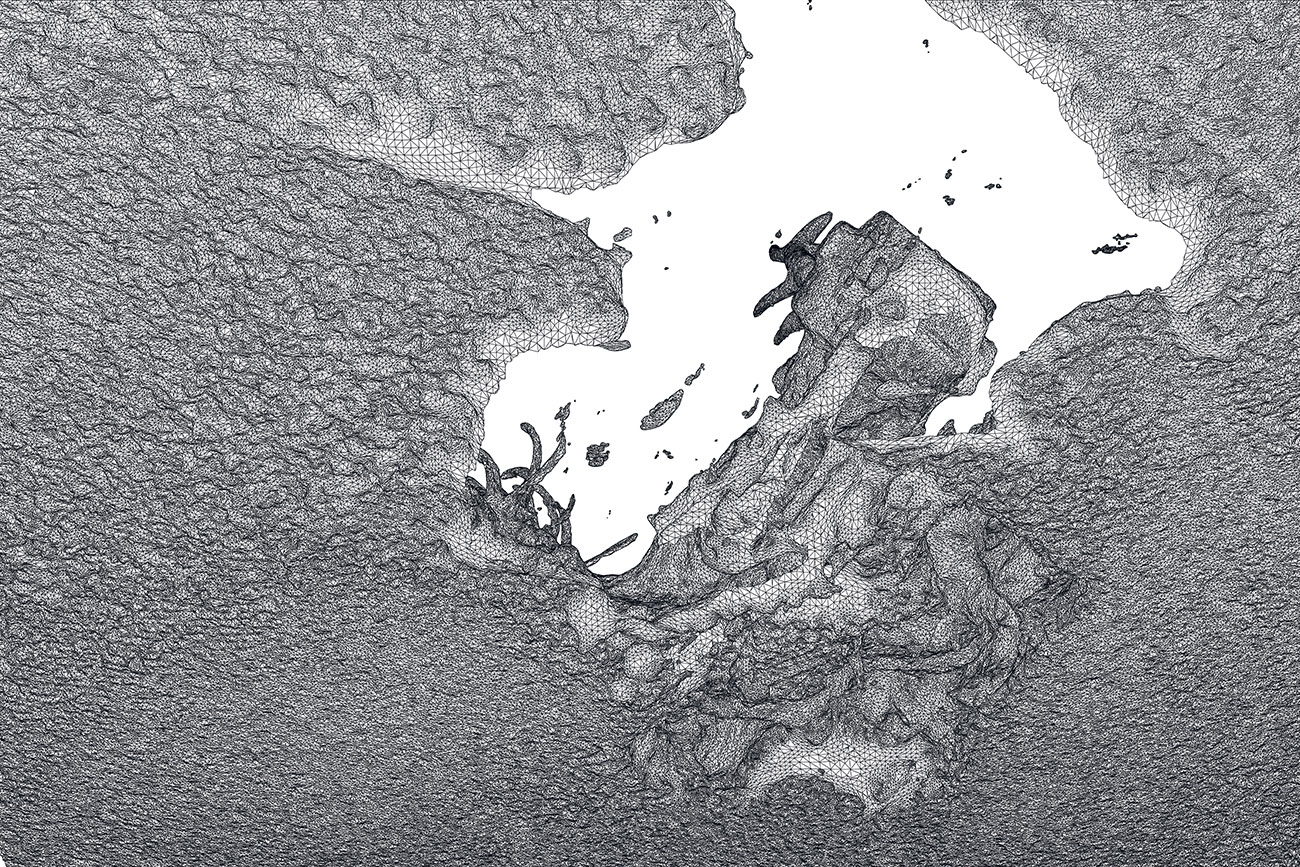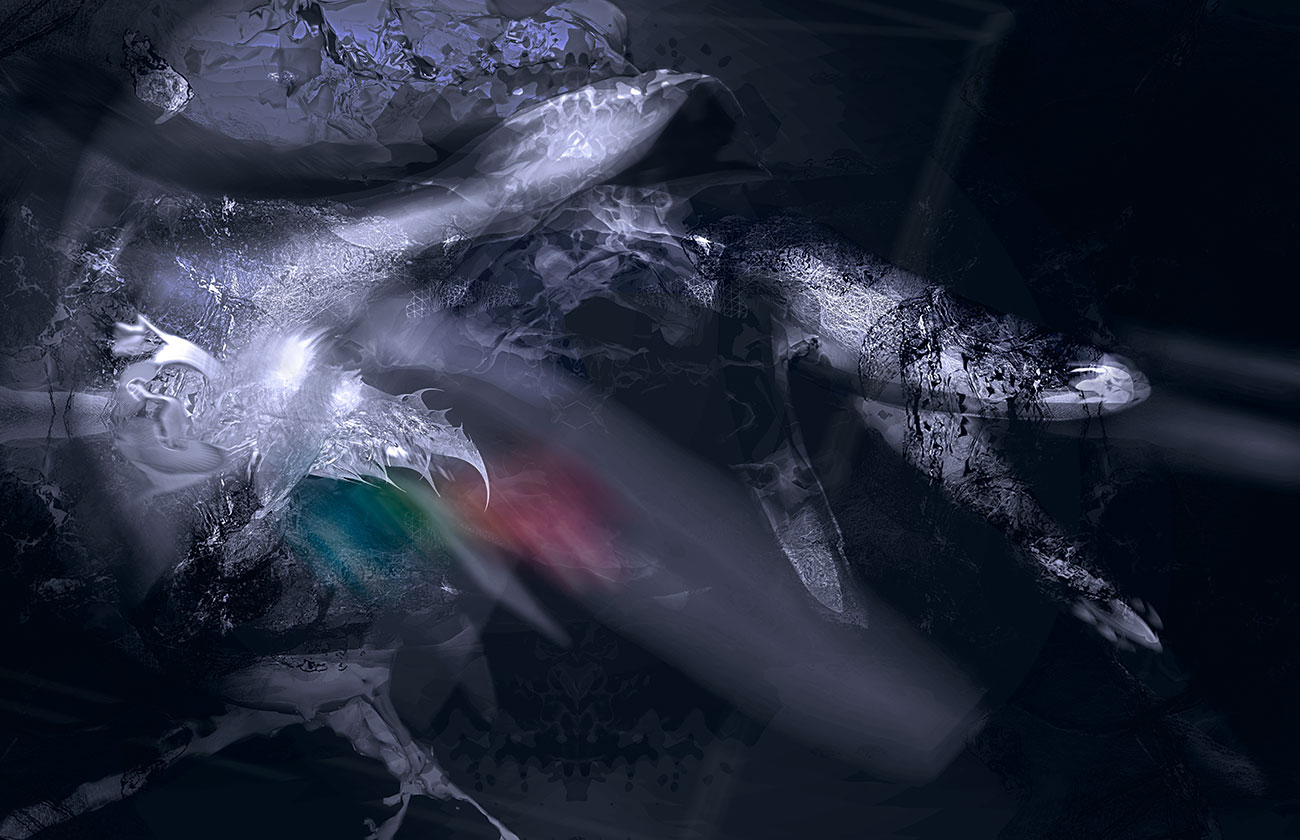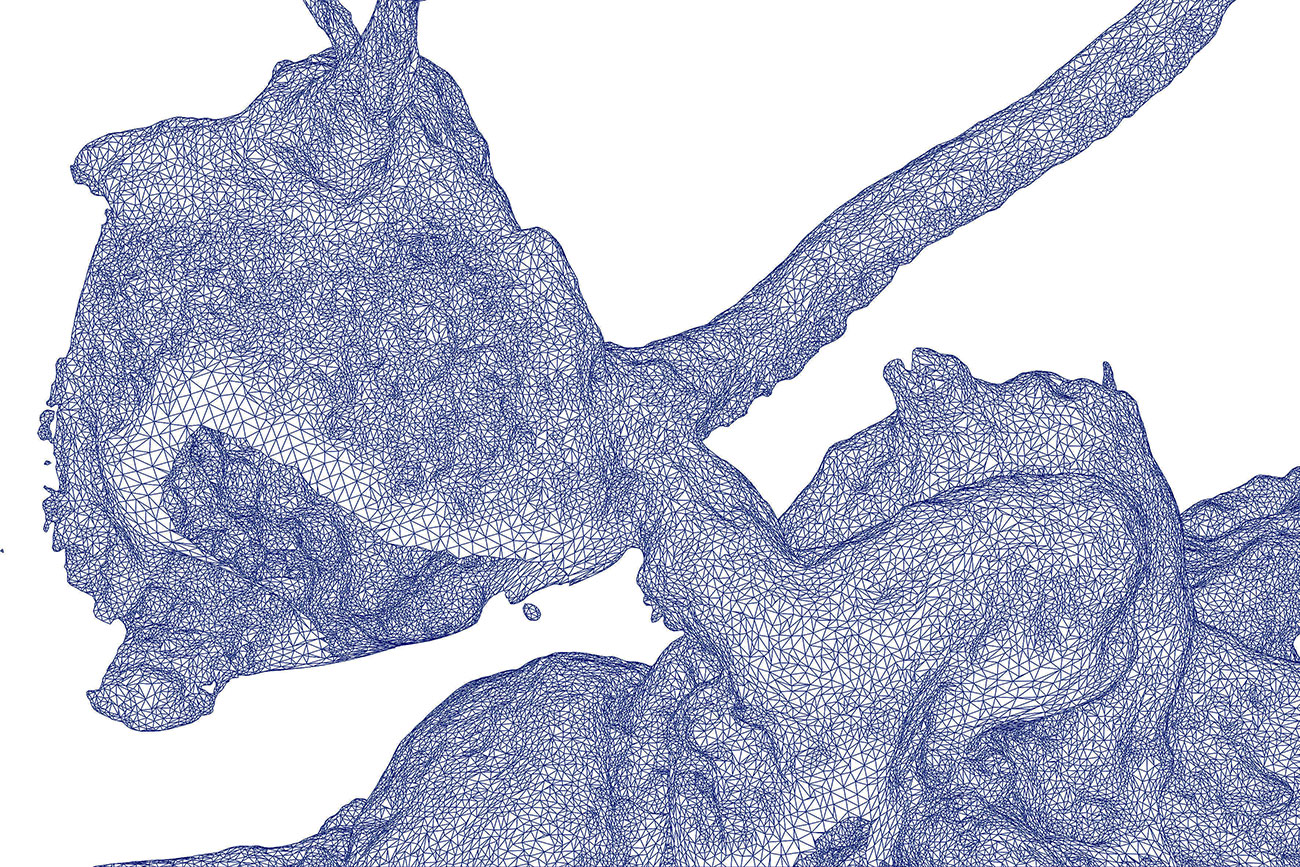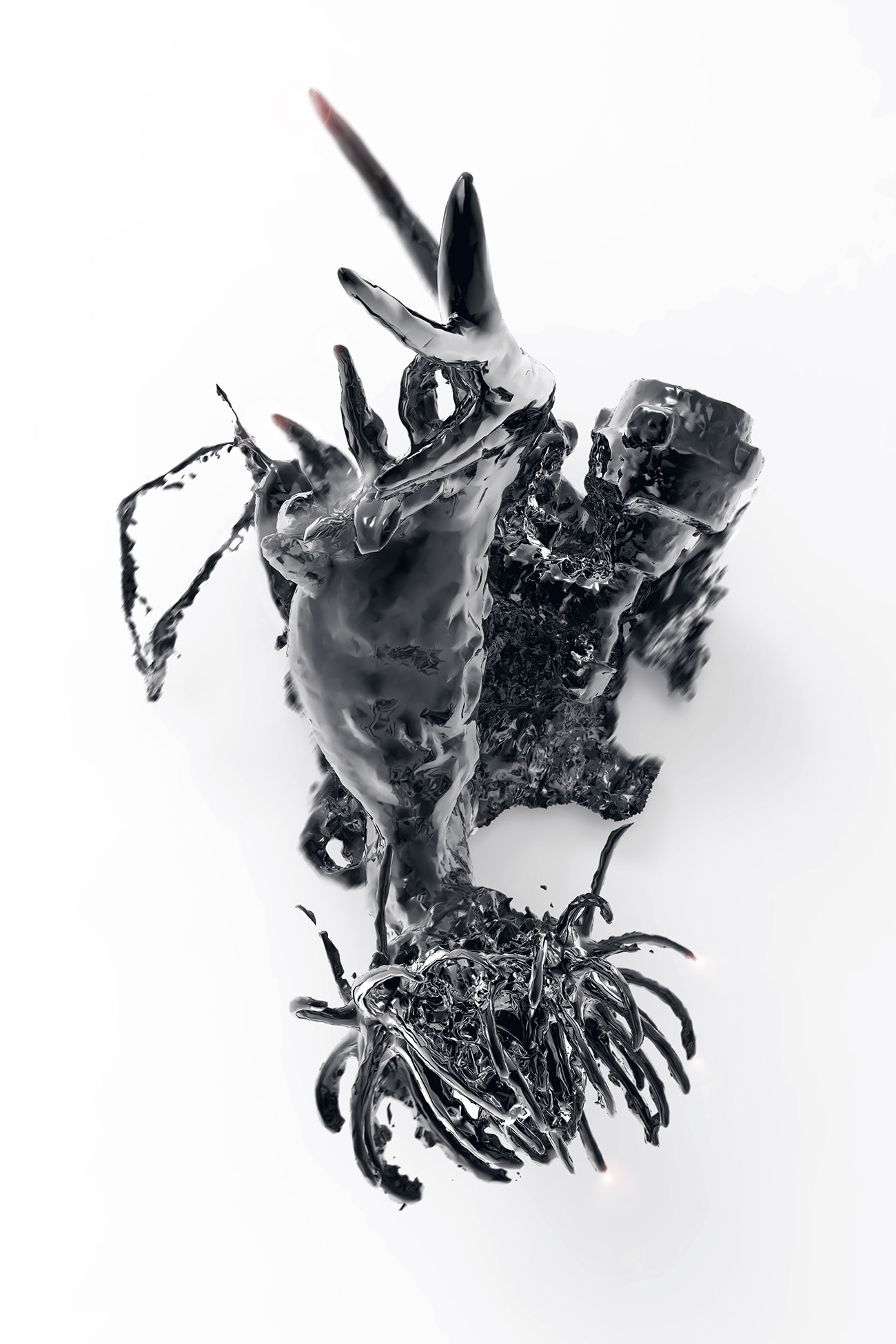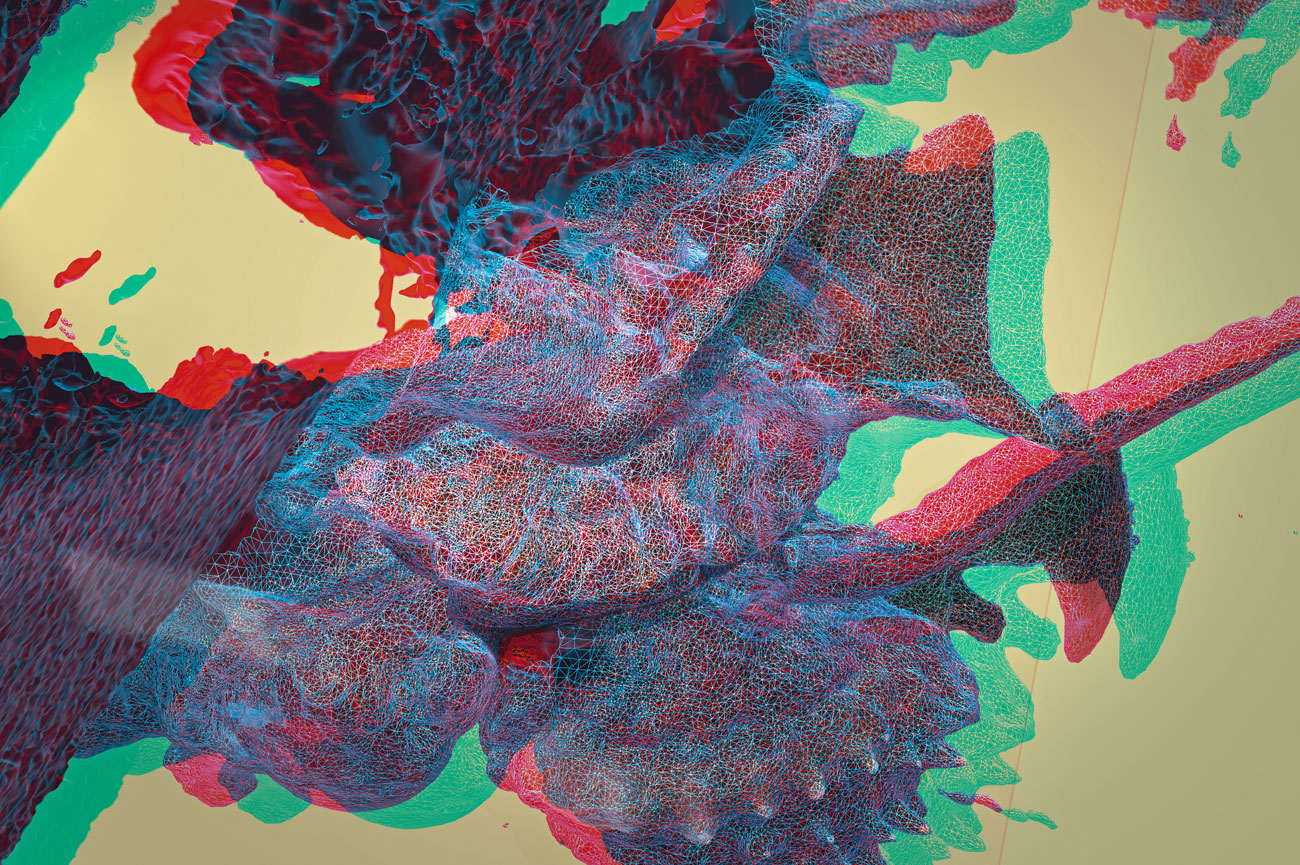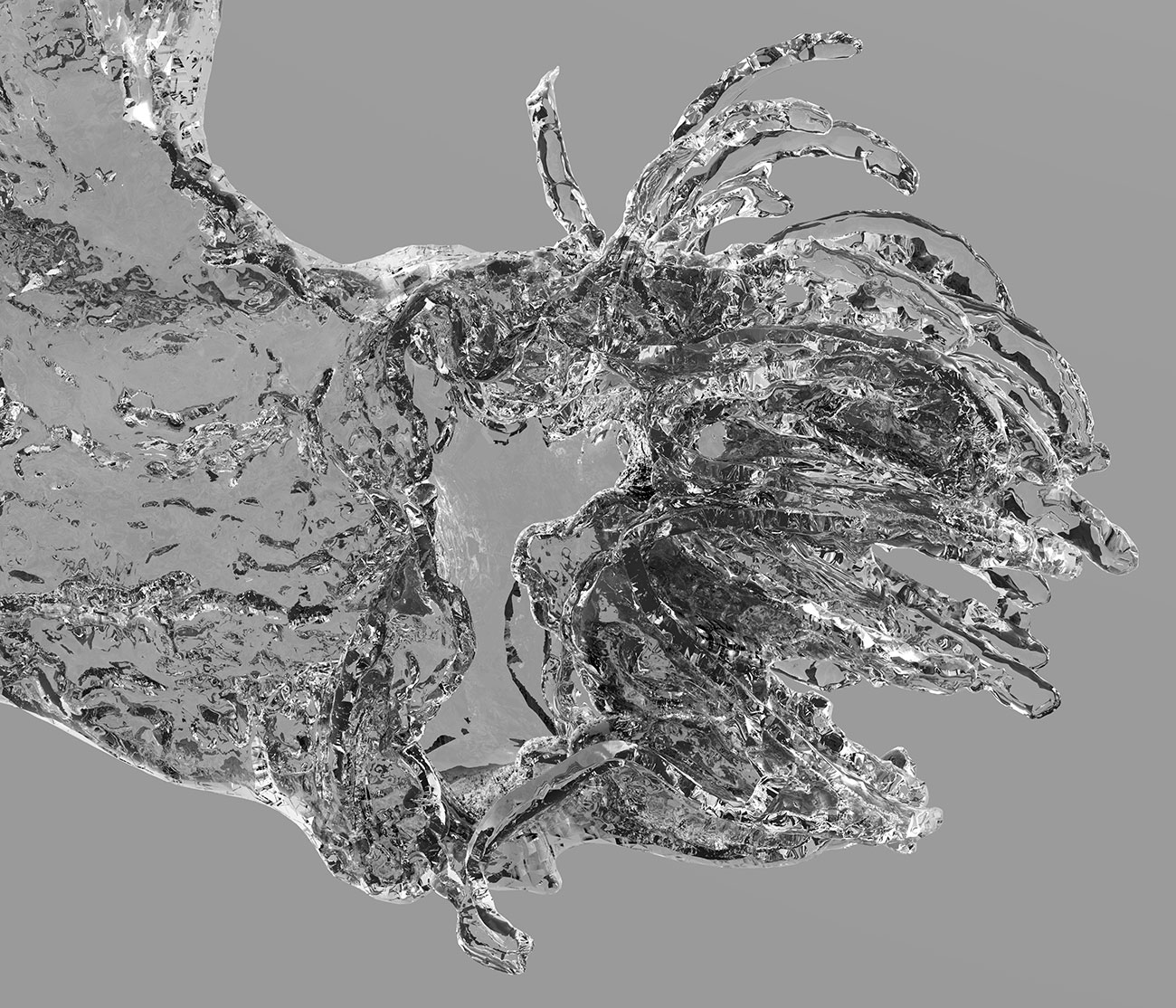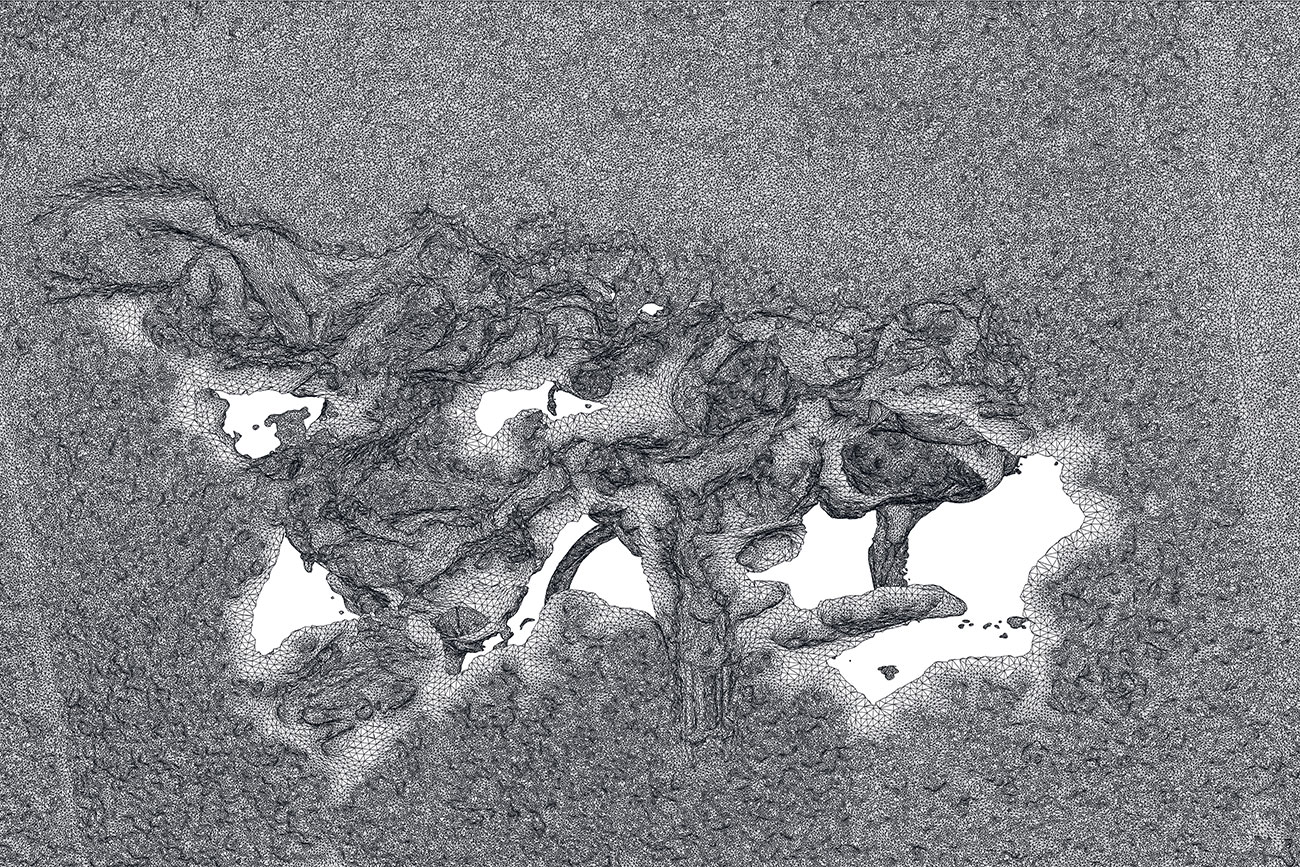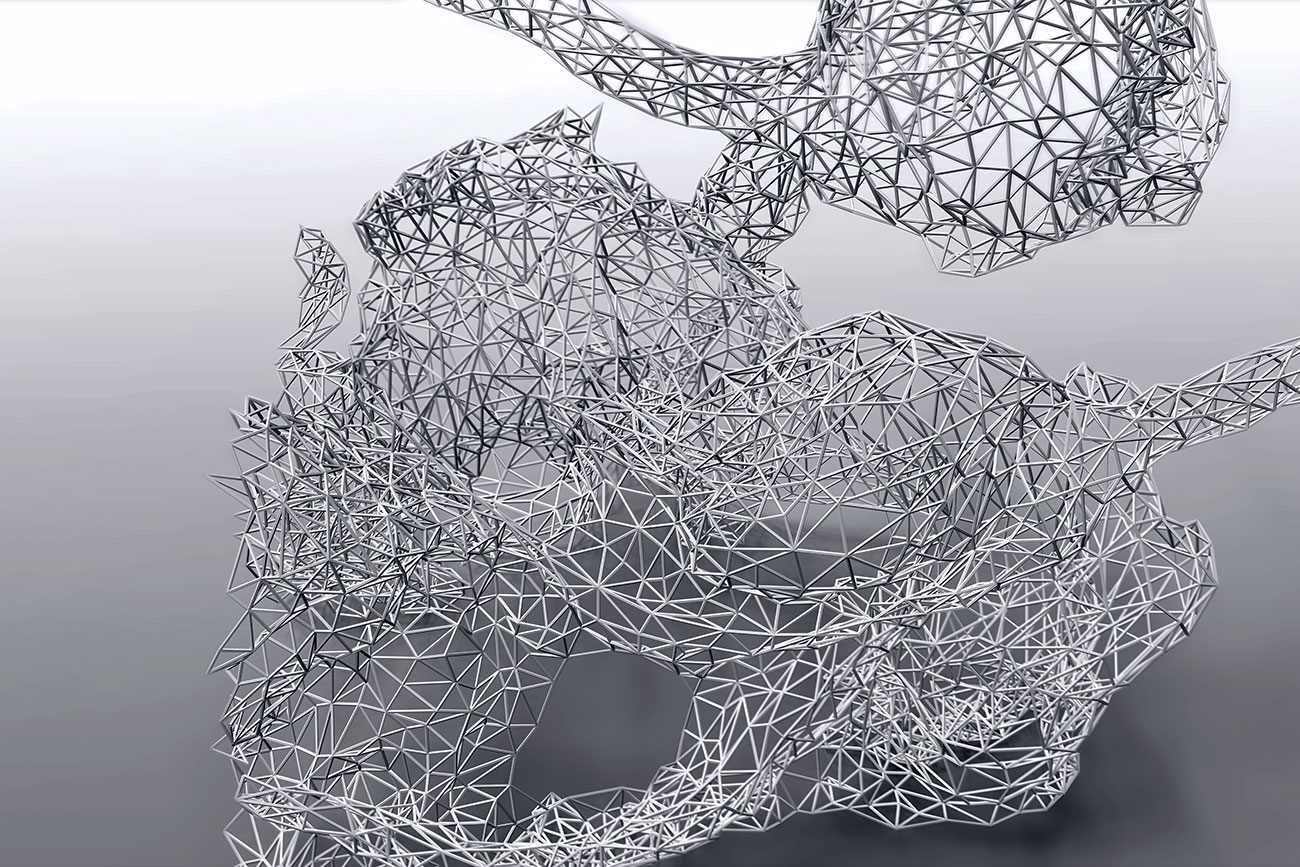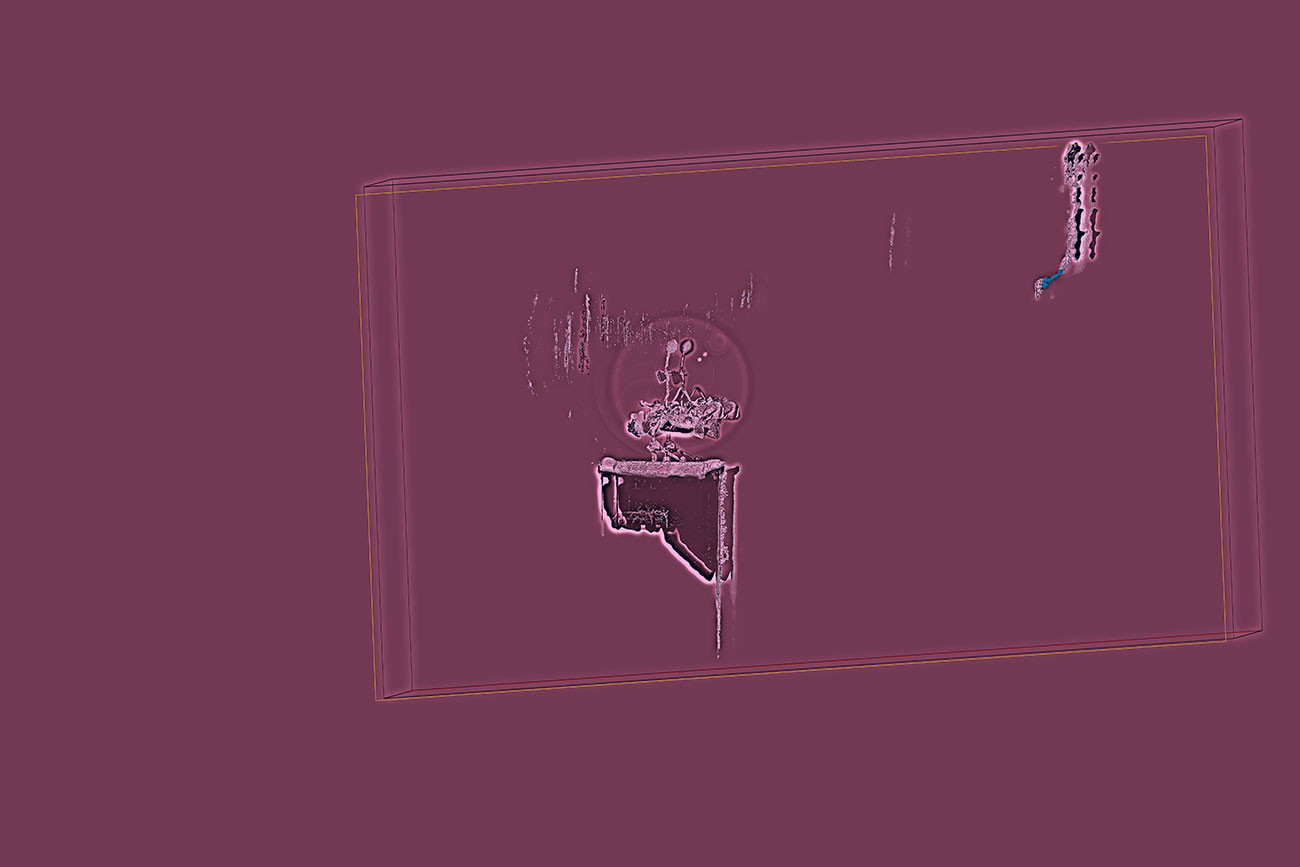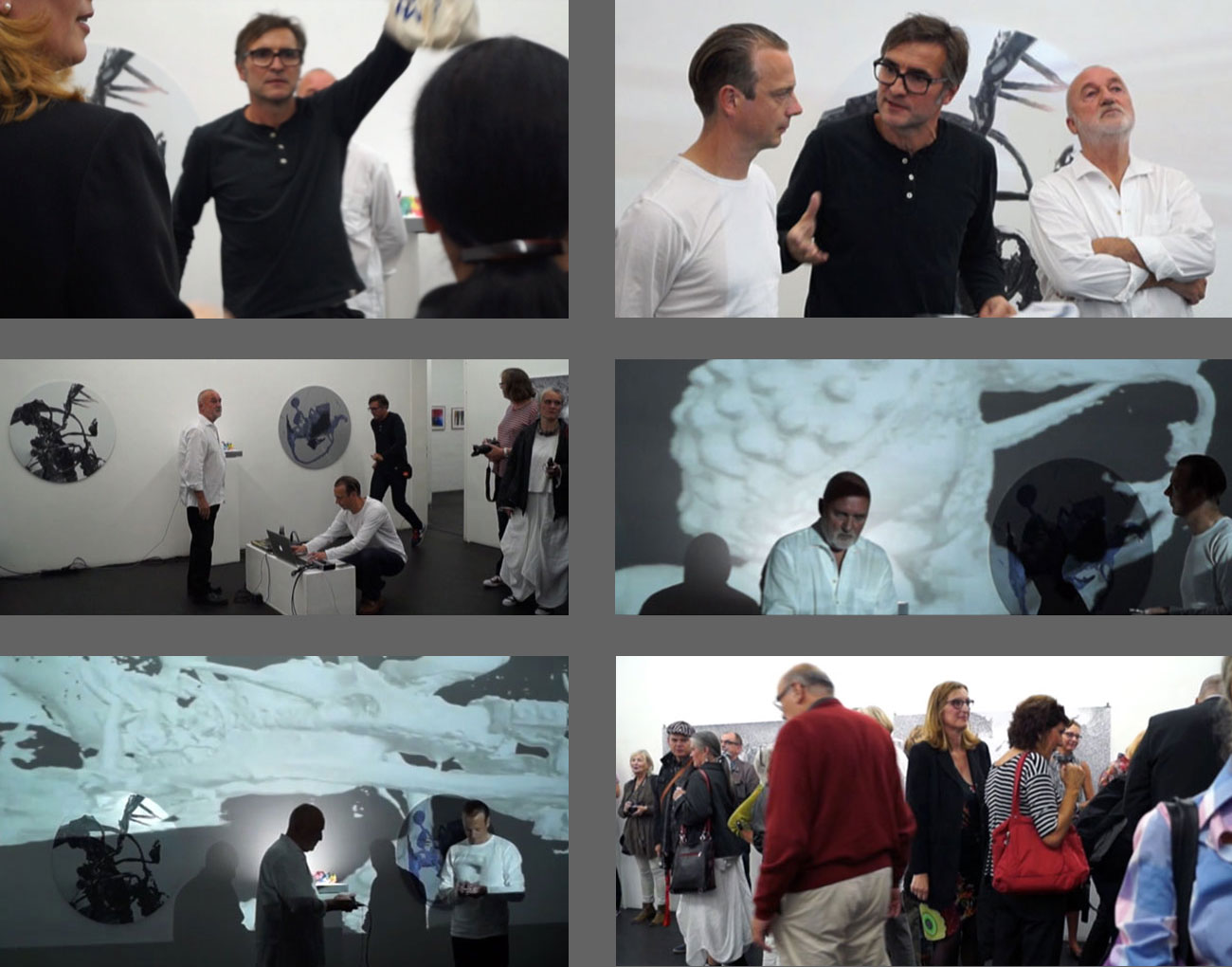 Thanks to: Eberhard Kranemann, Herietta Weithorn, Mischa Kuball, TRYLON, Jason Clark and James Filbin.