Space Interface II penetrates the structure of physical and cognised space. It is a device by which people can enter an alternative spatial construct.
The work mobilises people to the awareness of an expanded understanding of the role of reality acquisition, where immersion operates above the suspension of the 'everyday'. As an initiator we work within an augmented reality style — using sound and moving image to privilege a sense of heterotopia. So closer to the unreal, the more real it feels, the more operative the work is. In order for the work to function it has to be inserted and accepted by the audience – its about extending the parameters of spatial experience.
The performance asserts and takes ownership of the physical space by reanimating the interior. As joint initiators we invite people to become viable interlocutors within the plane of the performance. Space Interface II is designed to be experienced through peoples responses and reactions, whereby we orchestrate a platform to trigger/generate new dimensions. Space Interface II decontextualizes these ties/relations between culture and place, rendering them virtual and thus affording a greater ability to transcend the physical territory.
Space Interface II increases the convergence between the real and the virtual – a co-emergent participation whereby the experience is both inside the viewer's head and outside it – this is the where the interface resides. The work engineers both the separation for reflection and the immersion necessary to enable a co-production of neural-environment worlds to unfold.
Exhibition and live performance at KARST. REDUX performed at the Immersive Vision Theatre (IVT), supported by i-DAT.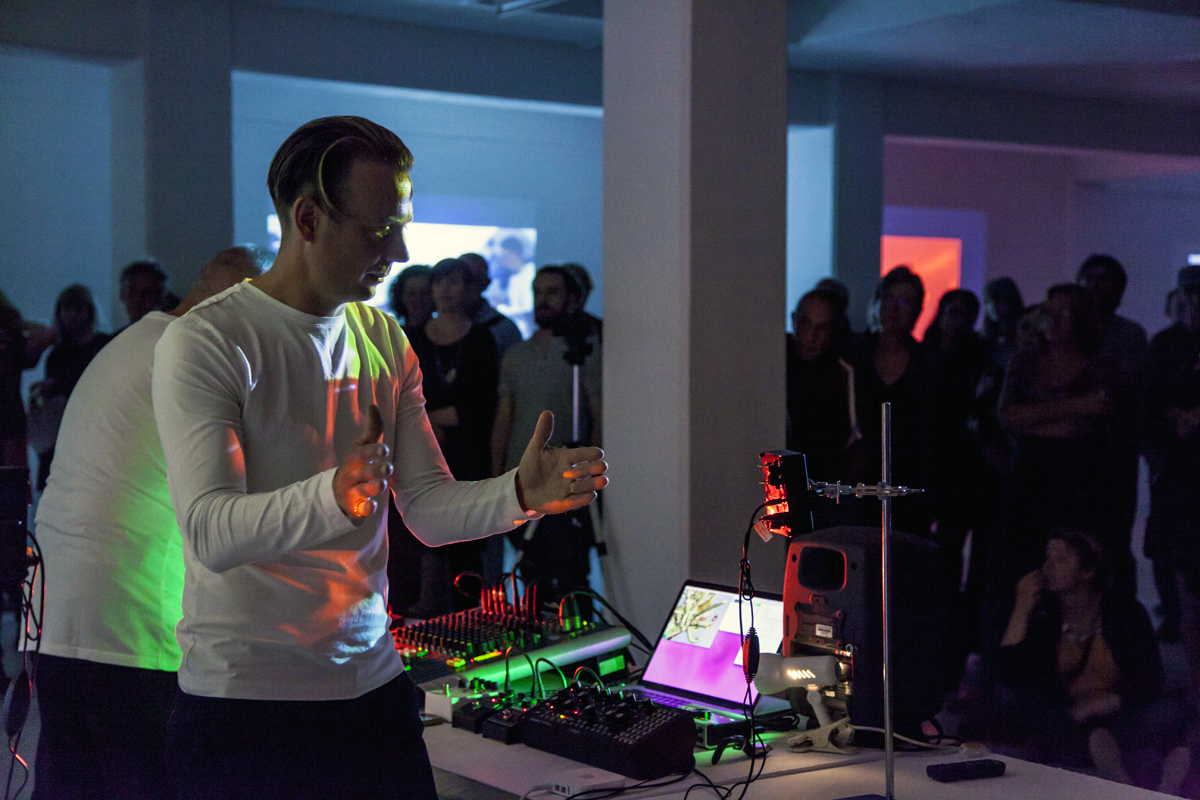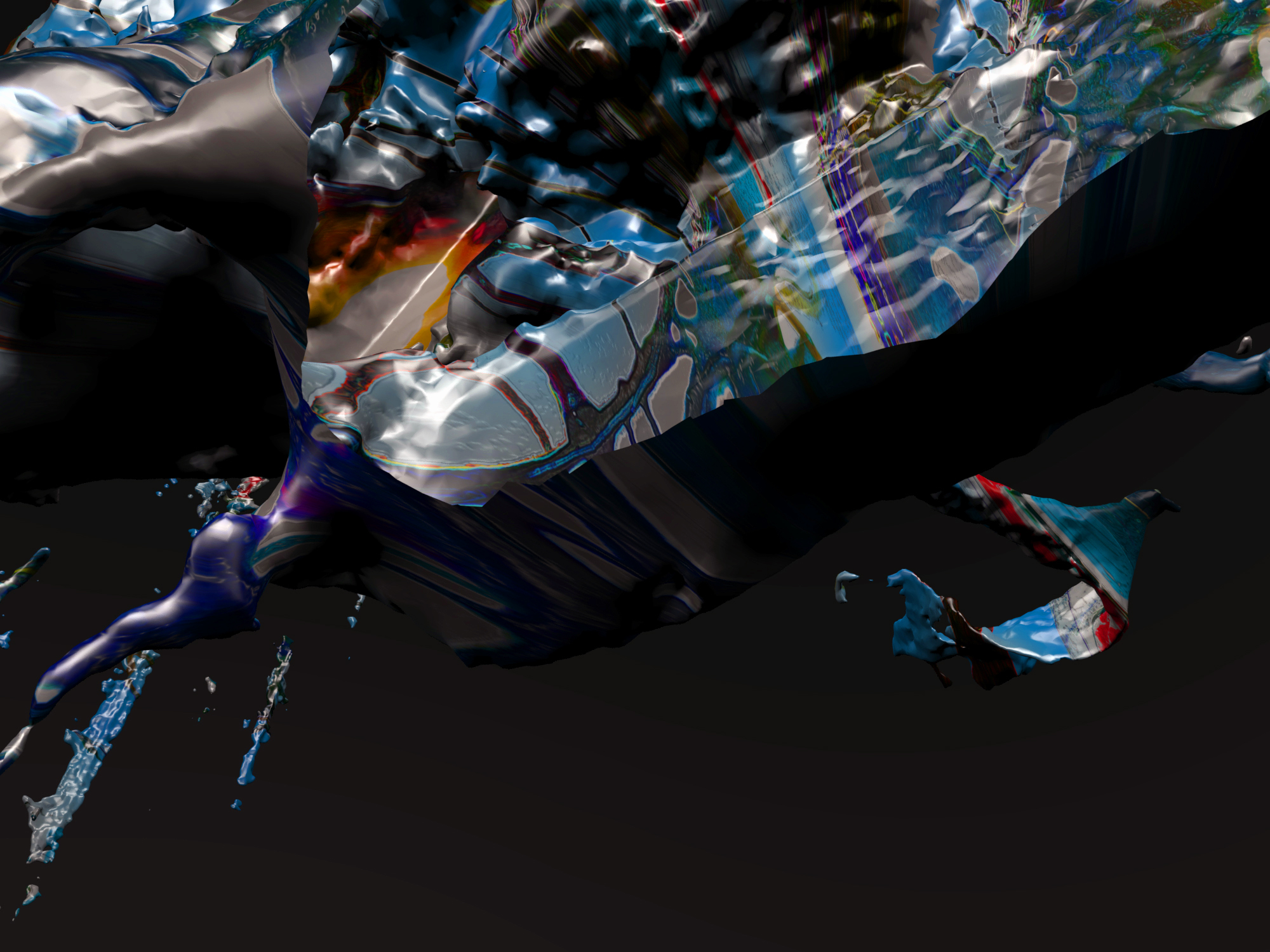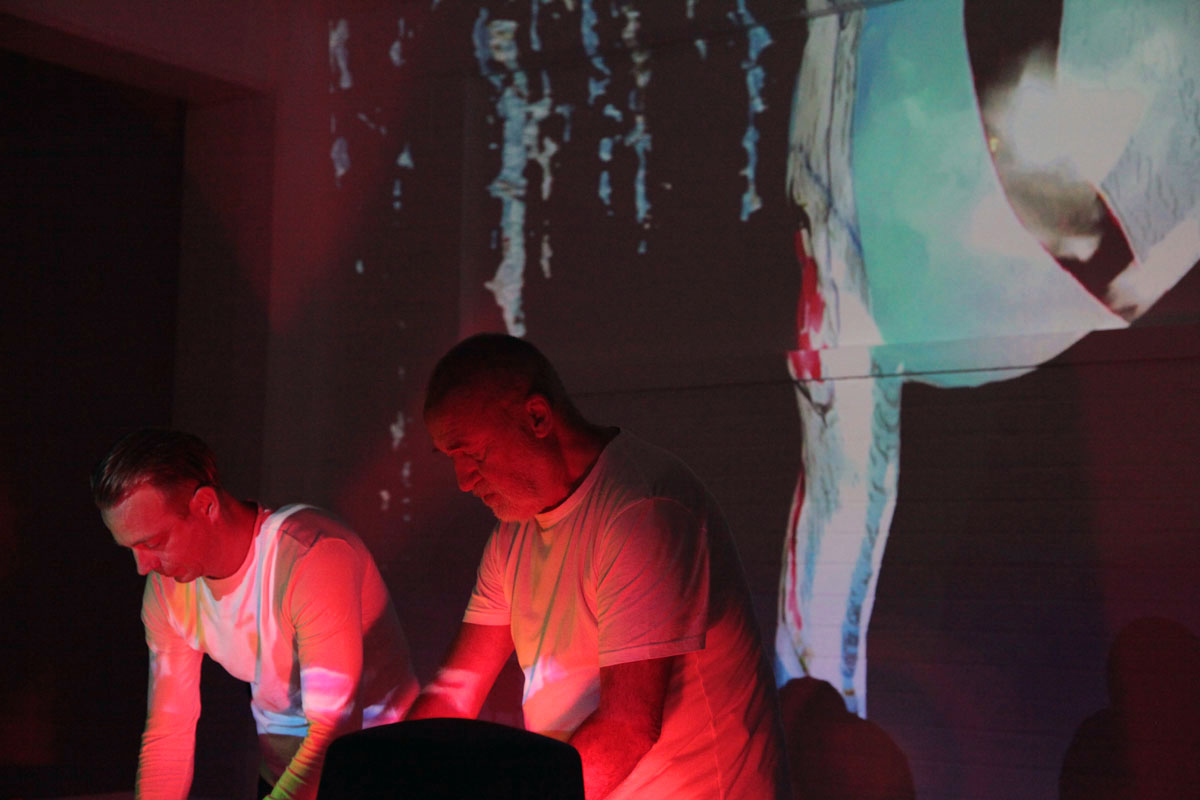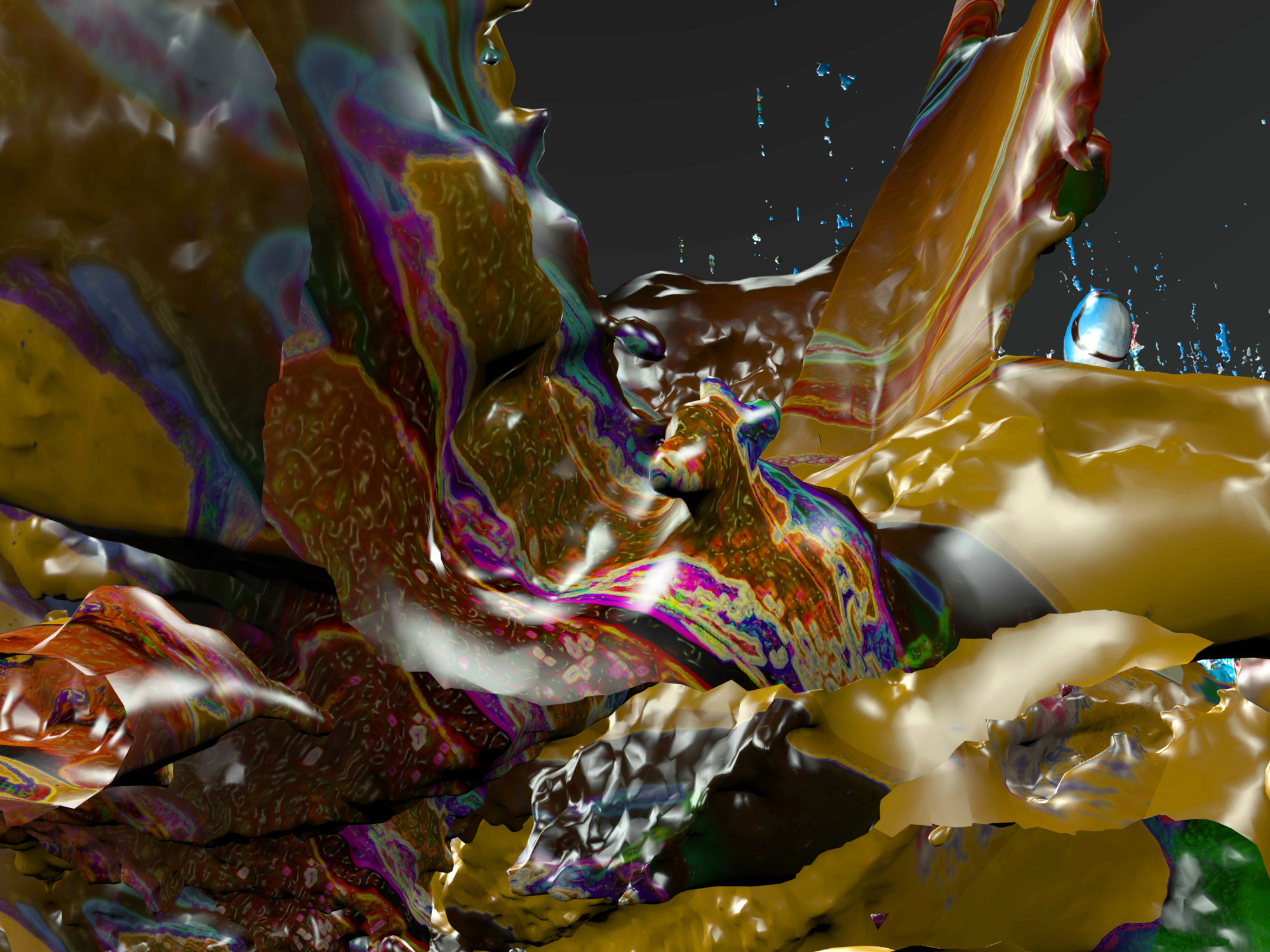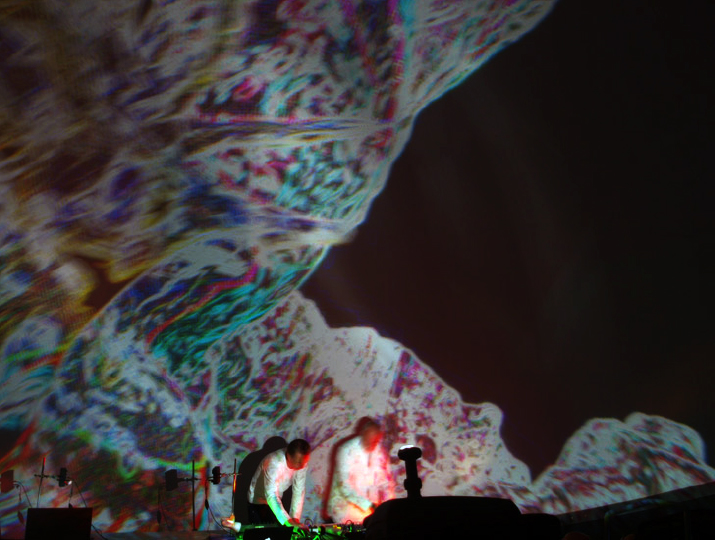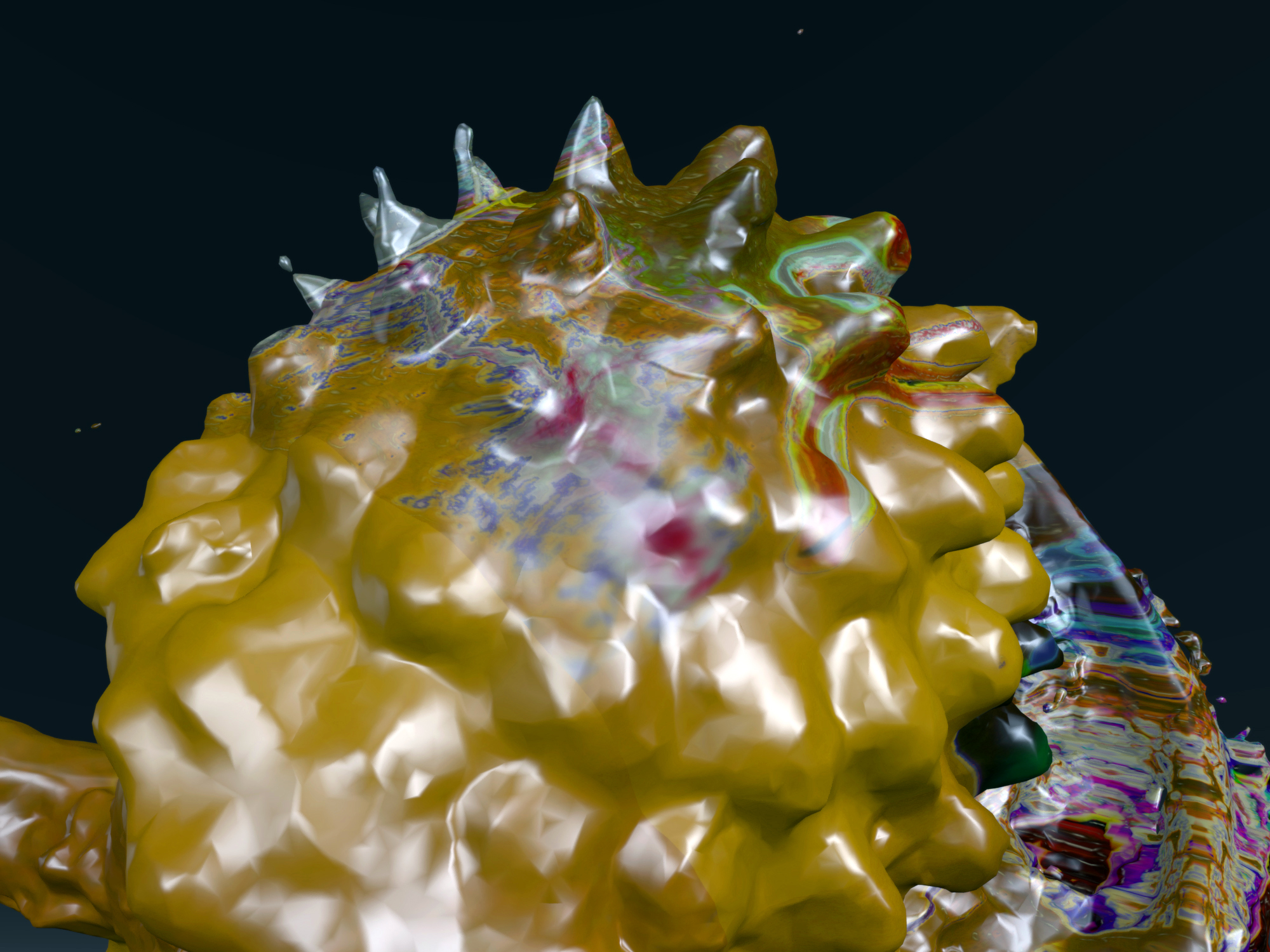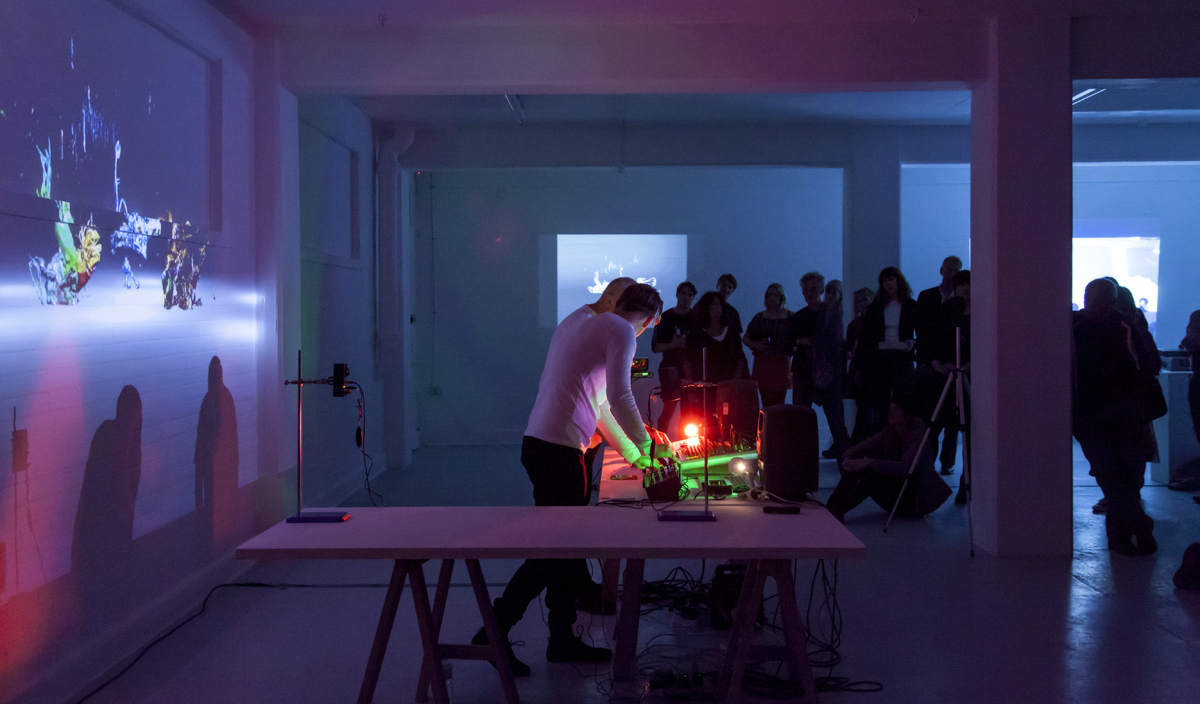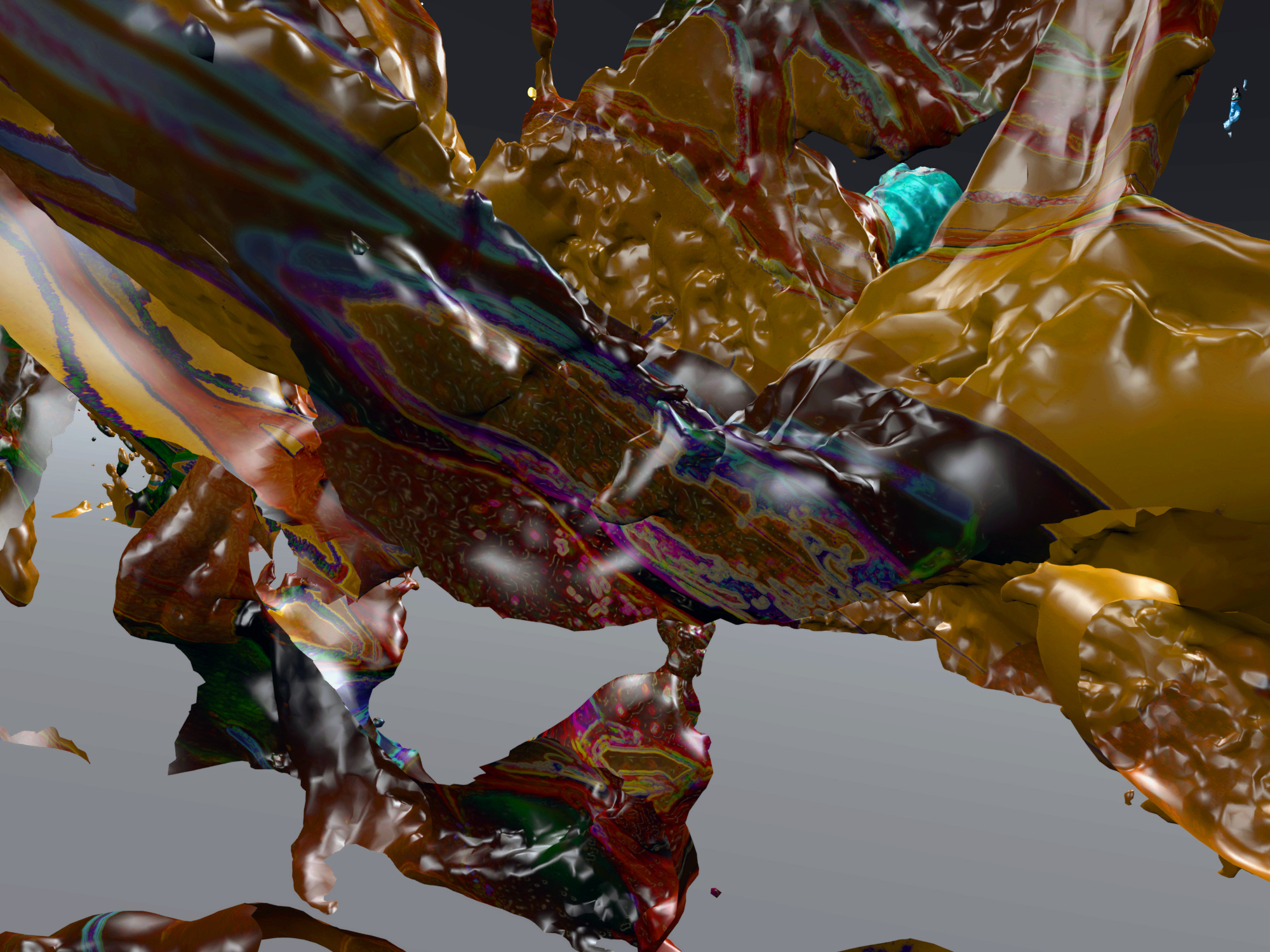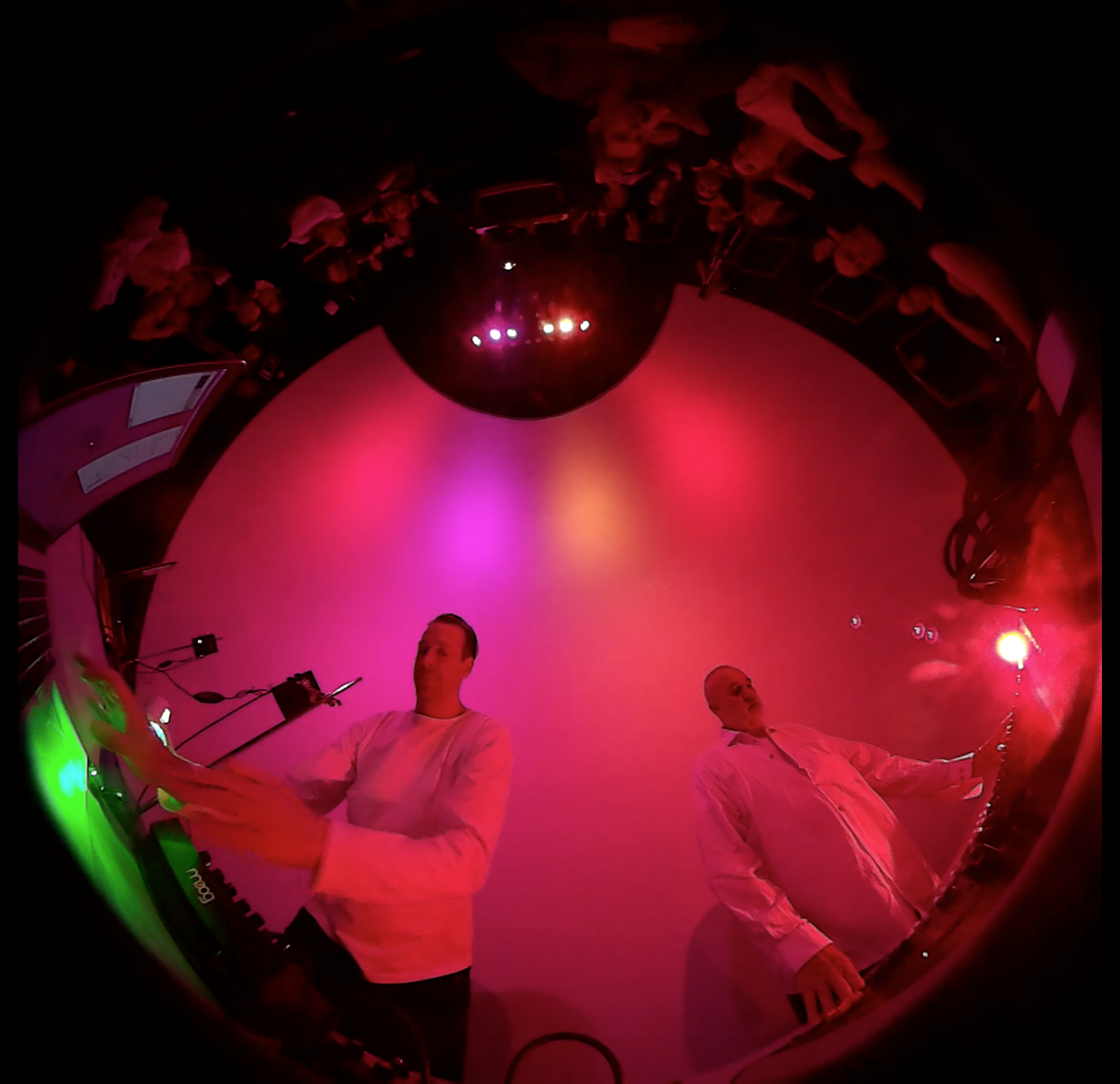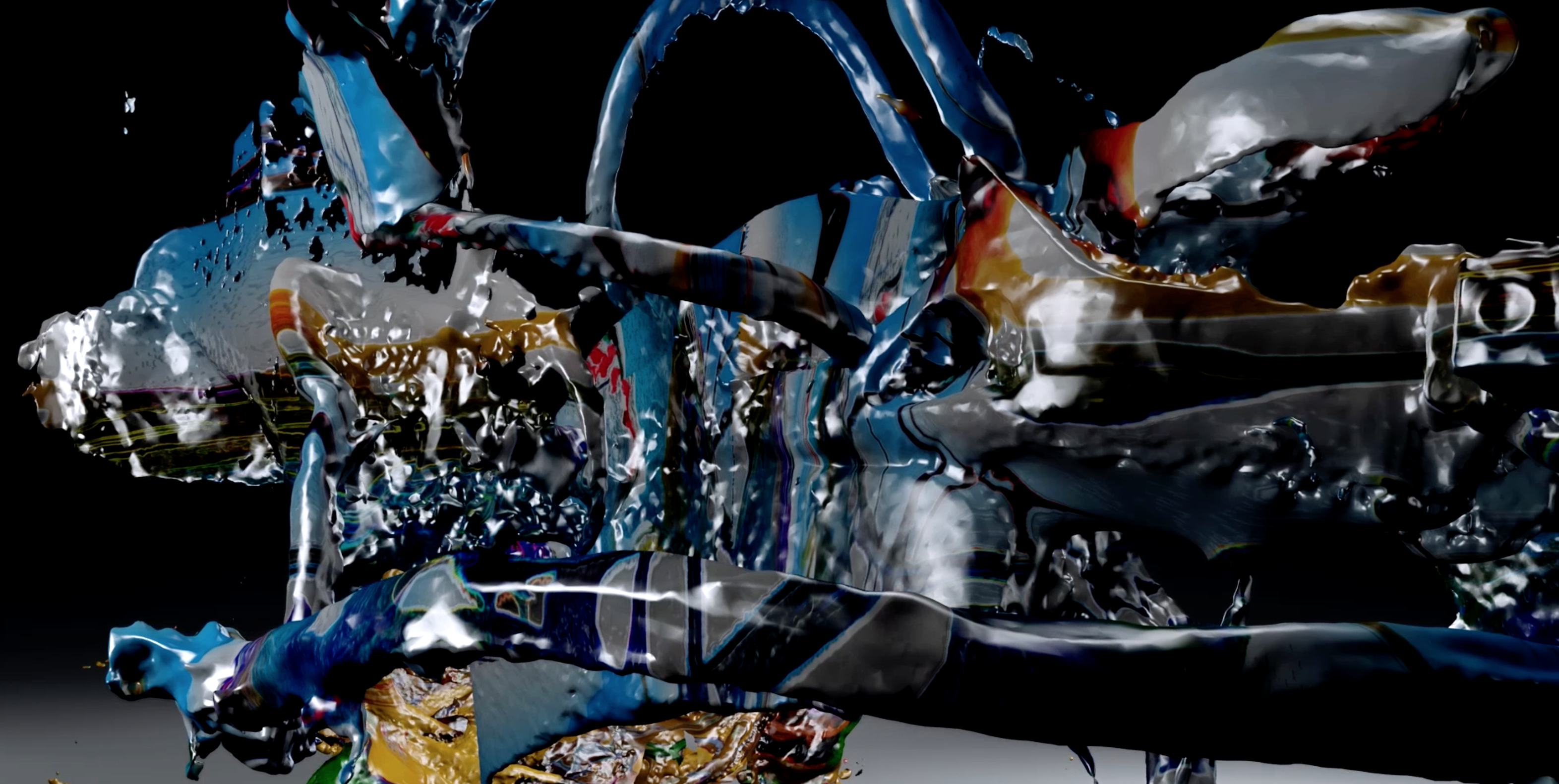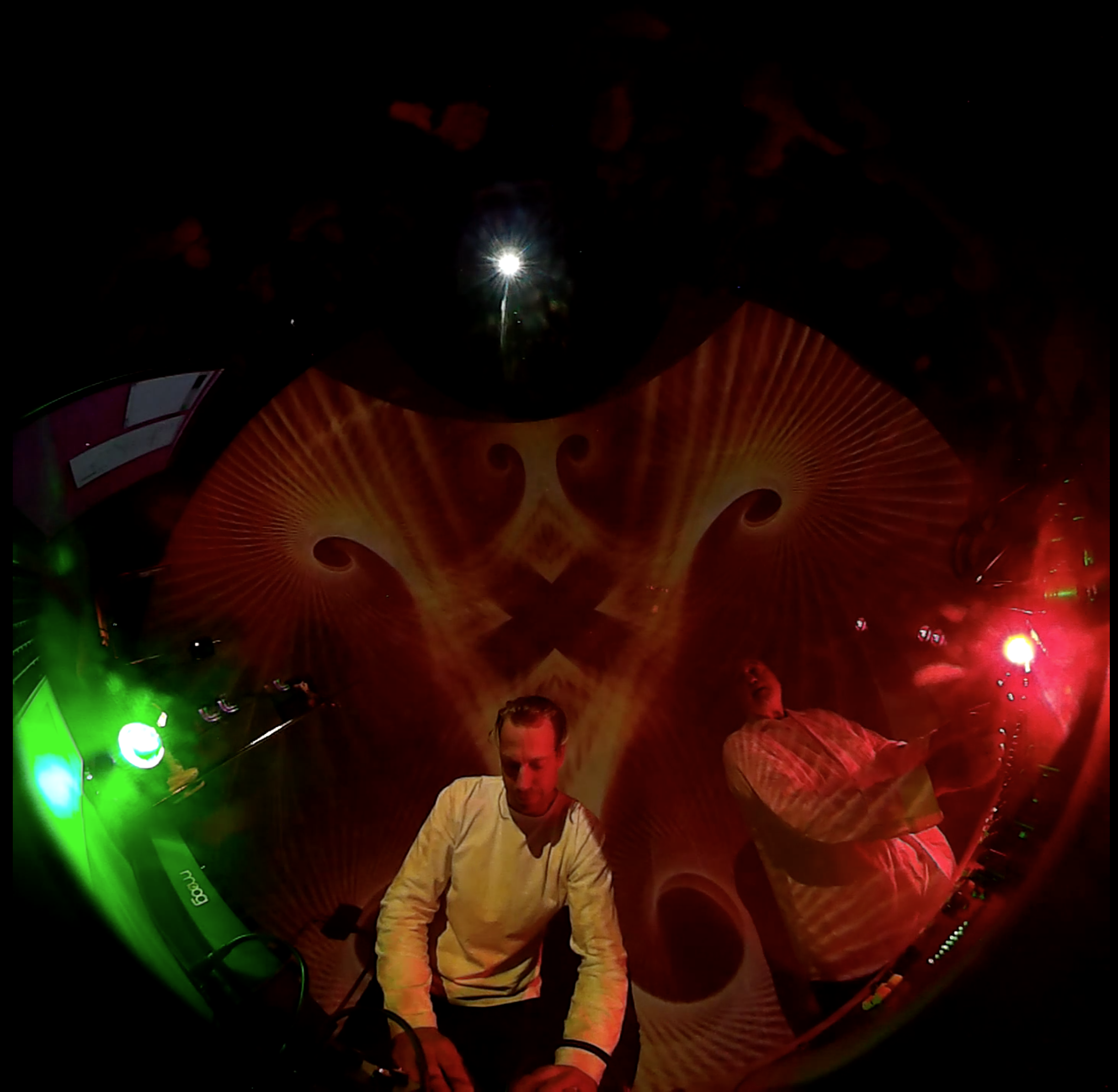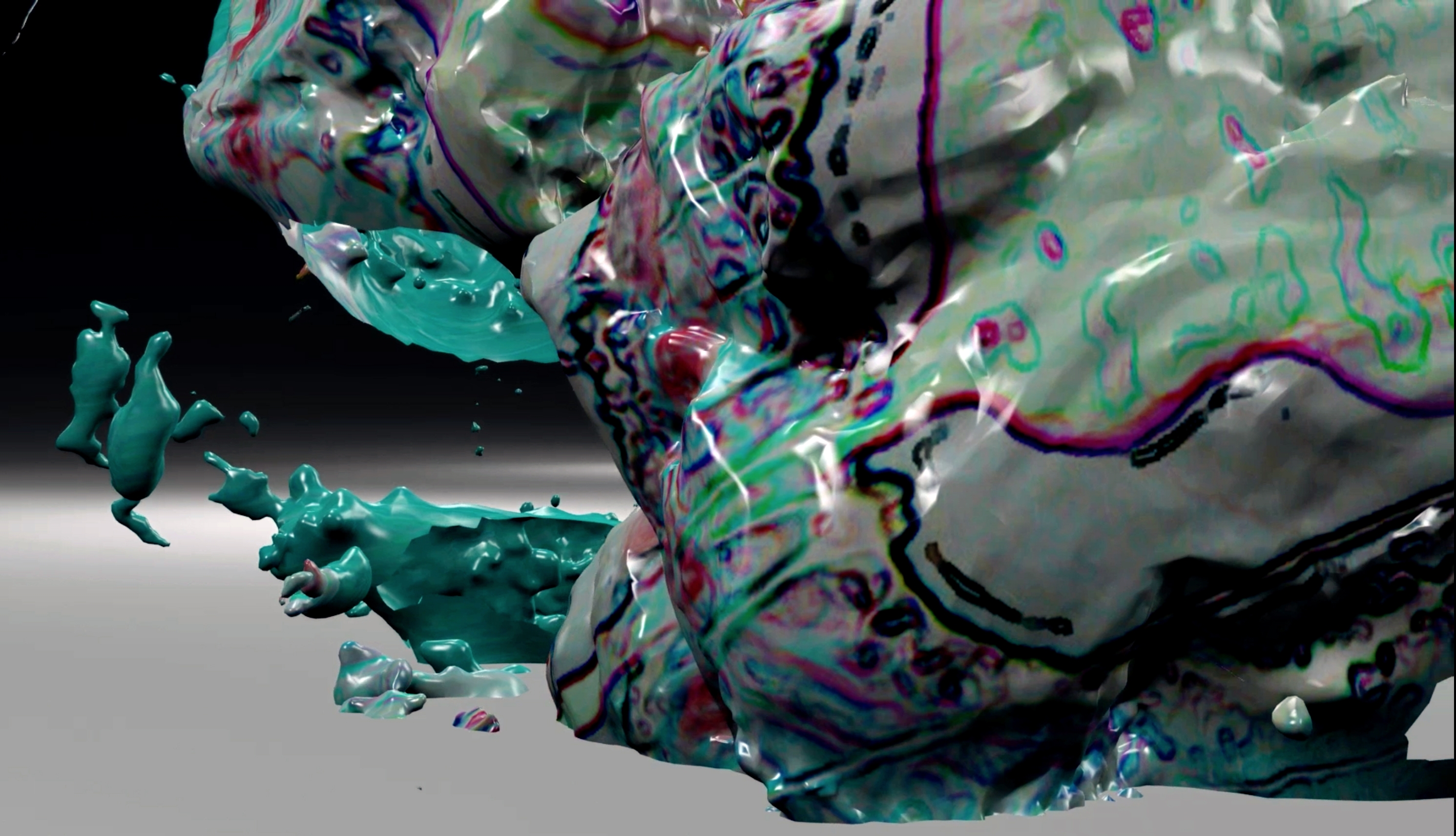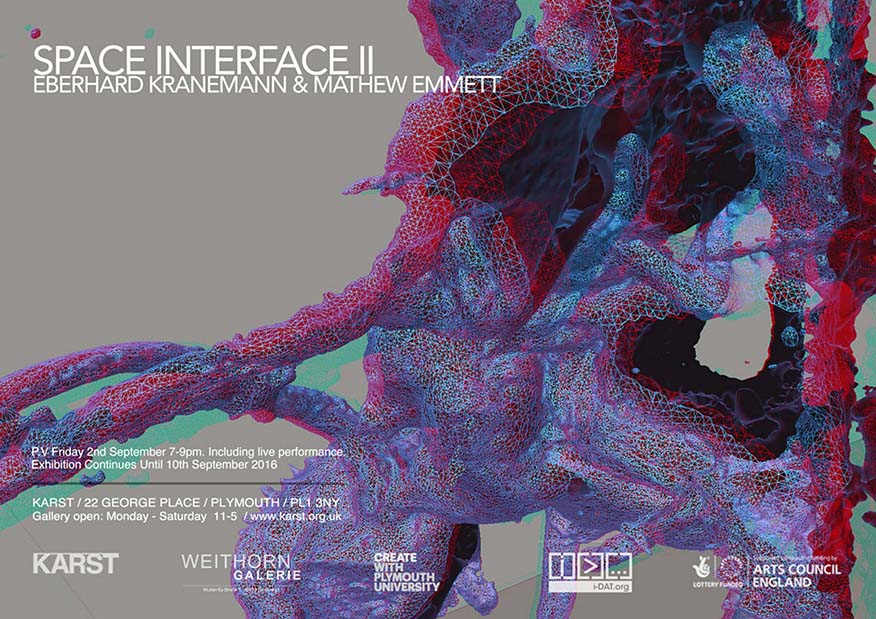 Thanks to: Eberhard Kranemann, KARST, Weithorn Galerie, Prof. Mike Phillips / i-DAT, James Filbin, Arts Council England and Plymouth University.