Open State is a Pan-Asiatic dance and music collaboration, choreographed by renowned pioneer of integrative practice Adam Benjamin (including disabled and non-disabled dancers of Integrated Dance Company-Kyo) with ideation and music composition by architect/composer, Mathew Emmett. The work premiered at the Tokyo Art Centre, Japan, July 2015. The Art and Culture Promotion Fund, Arts Council Tokyo & The Great Britain Sasakawa Foundation funded the project.
The research aimed to originate a 'data specific' soundscape for the purpose of creating an enabling structure for choreographic development. The critical issues for the research were (1) reframing soundscape design as methodology for integrating complex spatio-temporal interaction between virtual/physical domains, choreographer, dancer, space and time, (2) technological innovation by incorporating new mediums such as voice recognition software (Praat) and Pure Data for serial composition, (3) extraction of 'invisible' audio from data by measuring mechanical properties of the human voice at 100Hz timescales.
The project synthesised a transdisciplinary platform for coordinating multiple research methods including integrative dance, voice analysis (Dr Frank Broz, Centre for Robotics, UoP), custom software design and spatialisation effects (derived from Emmett attending Stockhausen's composition course, 2007). The correlation of these methods were enhanced by the design and application of a data-specific networked environment that integrates the virtual domain of the Japanese dancers within the physical environment of the UK dancers, enabling a closer knowledge and affinity to fuse space and sound to originate choreographic structure. Technologically, a Praat script was written to analyse the intensity and frequency of the data specific recordings using a range of pitch from 75 to 300 Hertz to encompass the fundamental frequencies of adult male and female voices. This numerical data was then used as input data within a PD scripted software developed by Emmett to synthesise unique sounds algorithmically by patching a sine wave oscillator to the table array.
Functioning as a medium for analytical profiling of sound, the research formed a tangible link to synthesise and model a data specific soundscape both diachronically and synchronically. Open State re-contextualises soundscape within a physically distributed 3Dimensional structure that successfully blends interactivity with improvised decision making, which crossed continents, space and time.
The result takes the form of a data specific soundscape that both co-ordinates the development of new musical/choreographic concepts, whilst enhancing the compositional process through the medium of transdisciplinary research. The soundscape is both a participant and subject, shaped by and shaping the performance.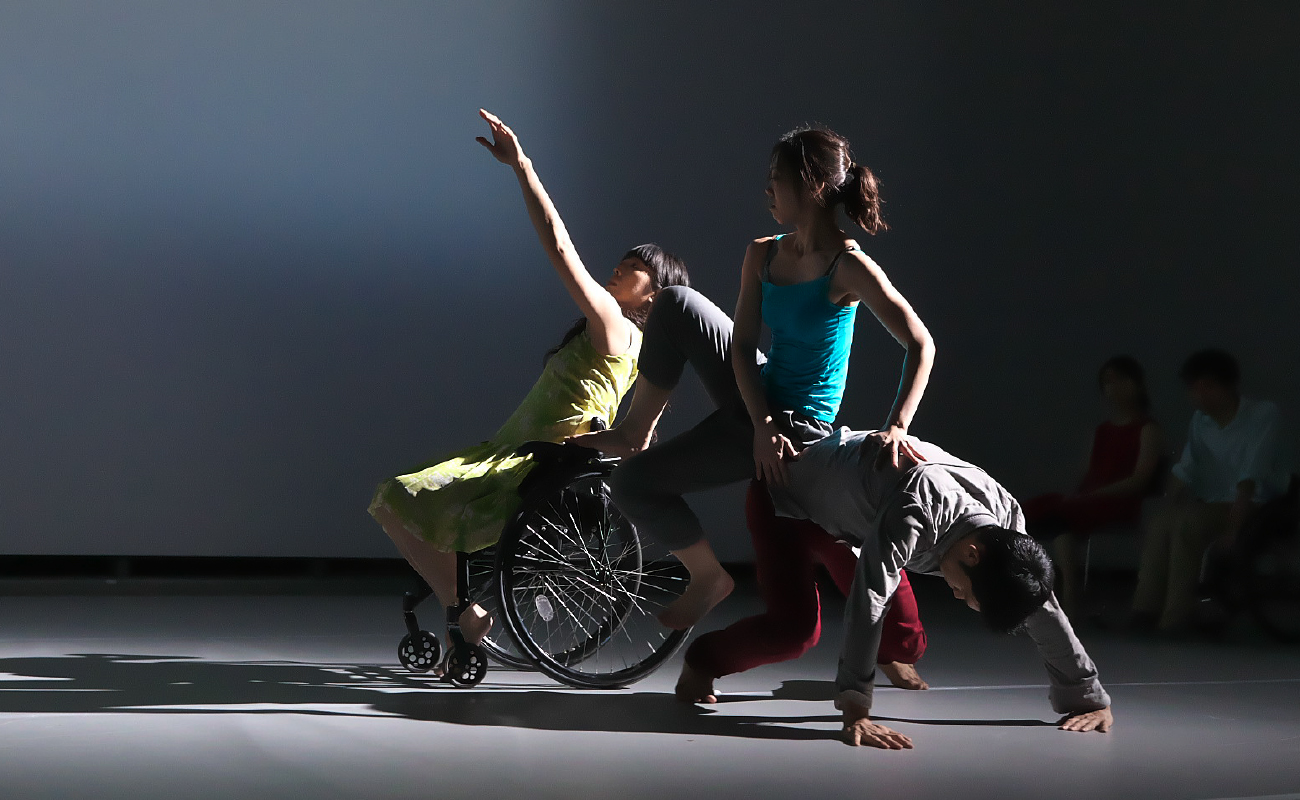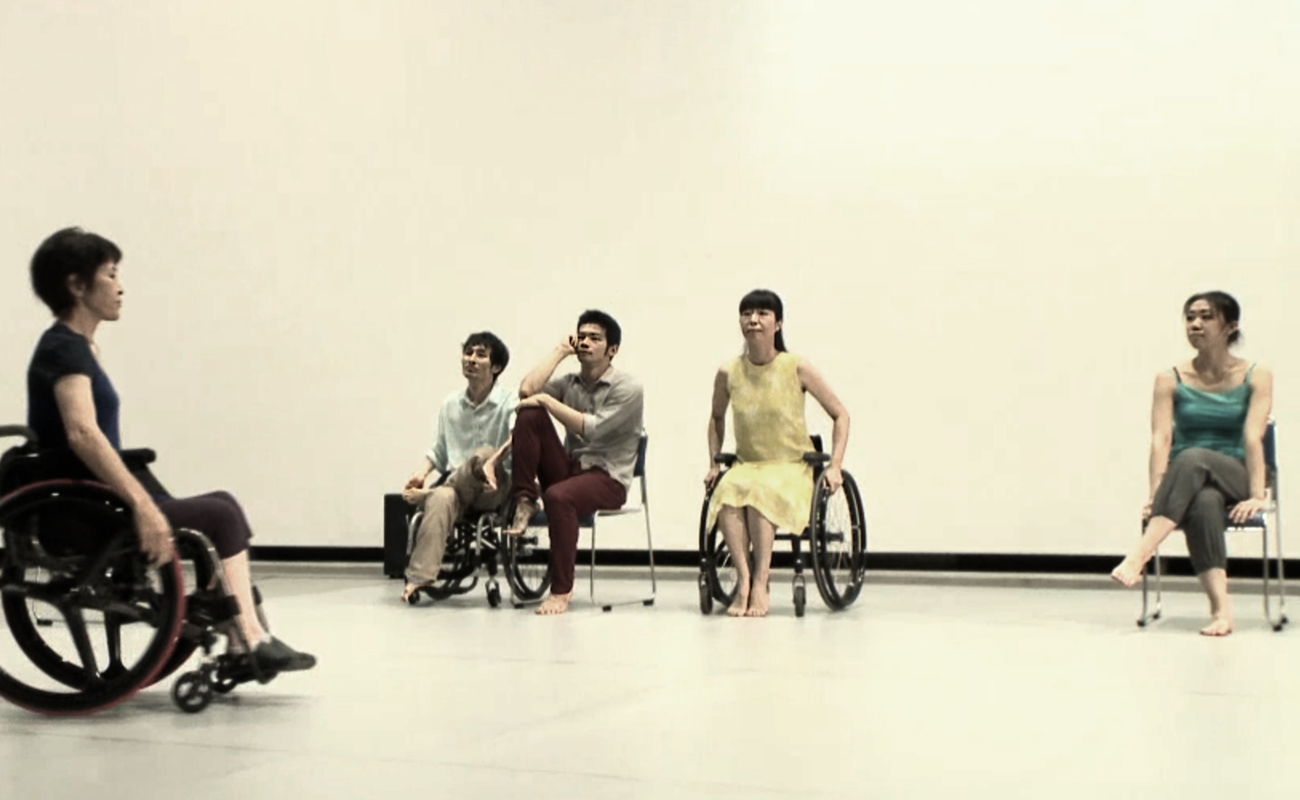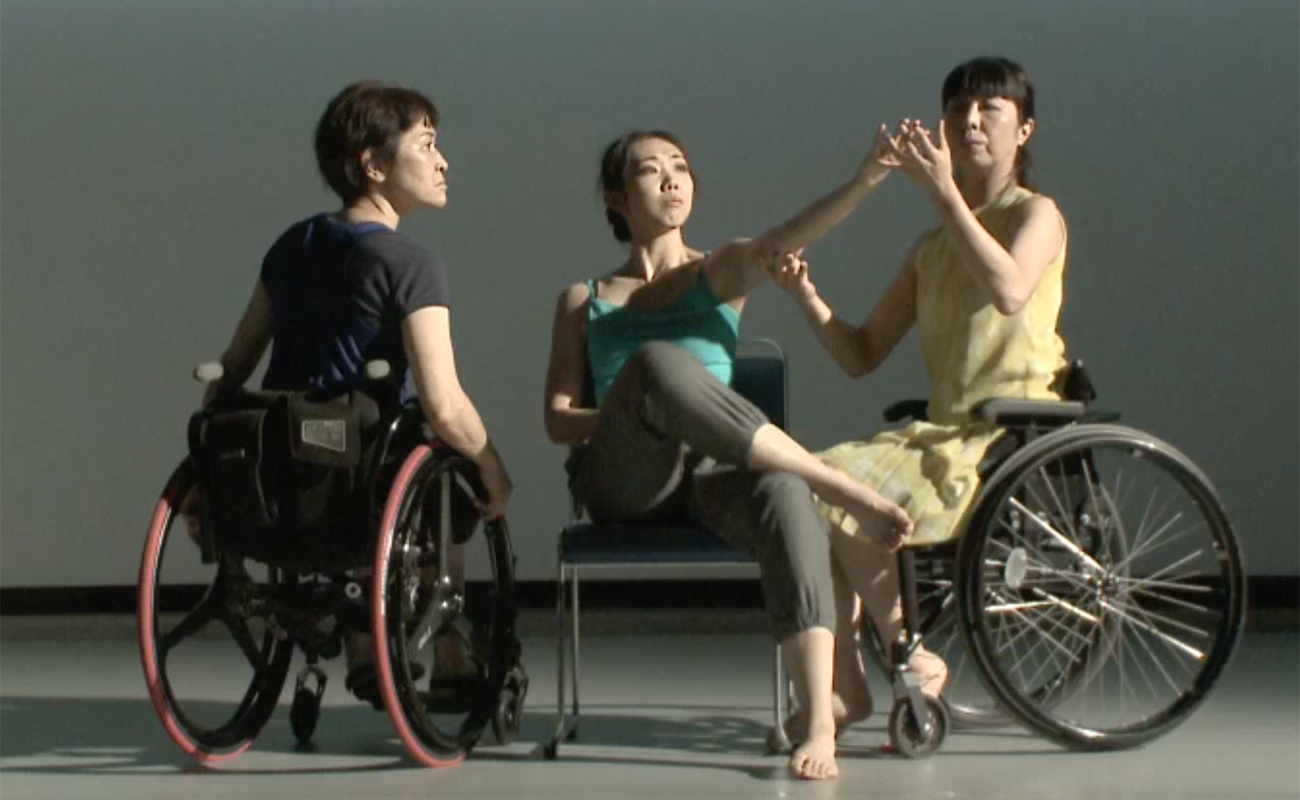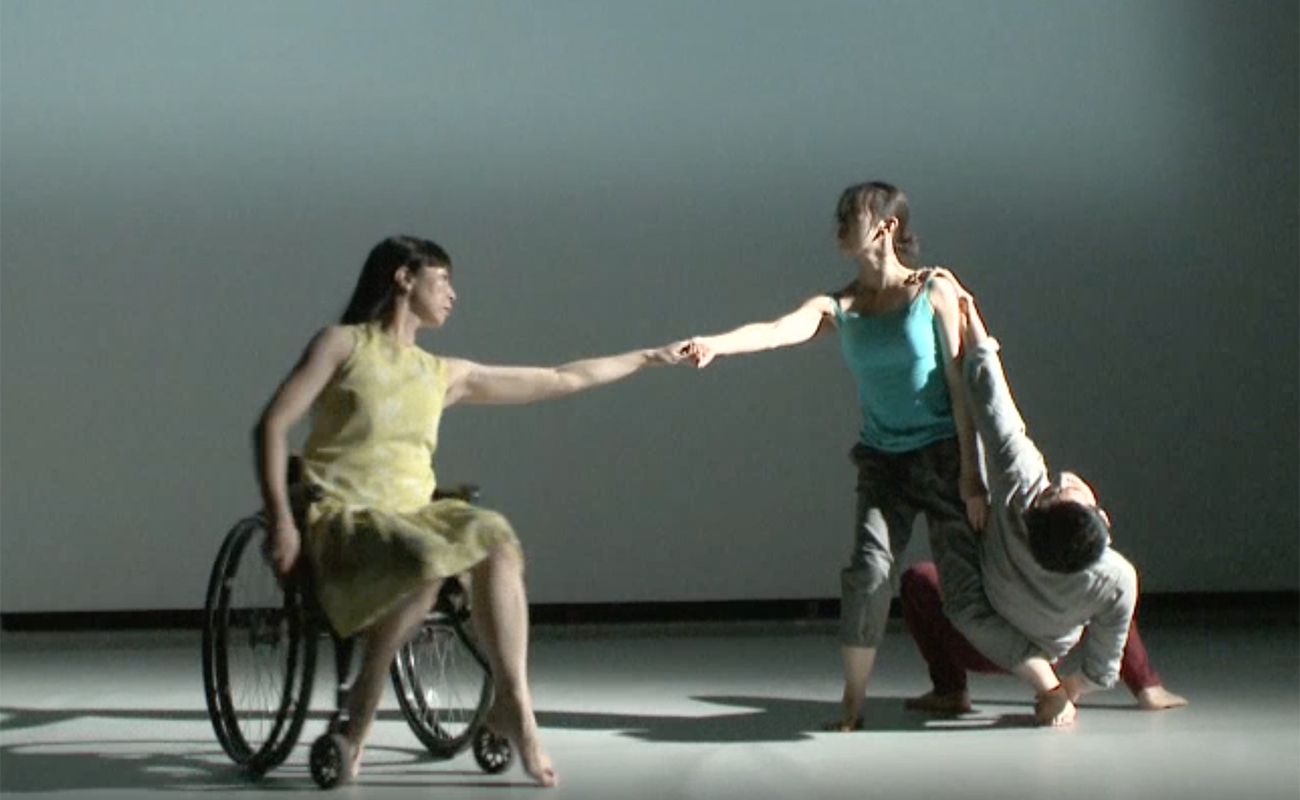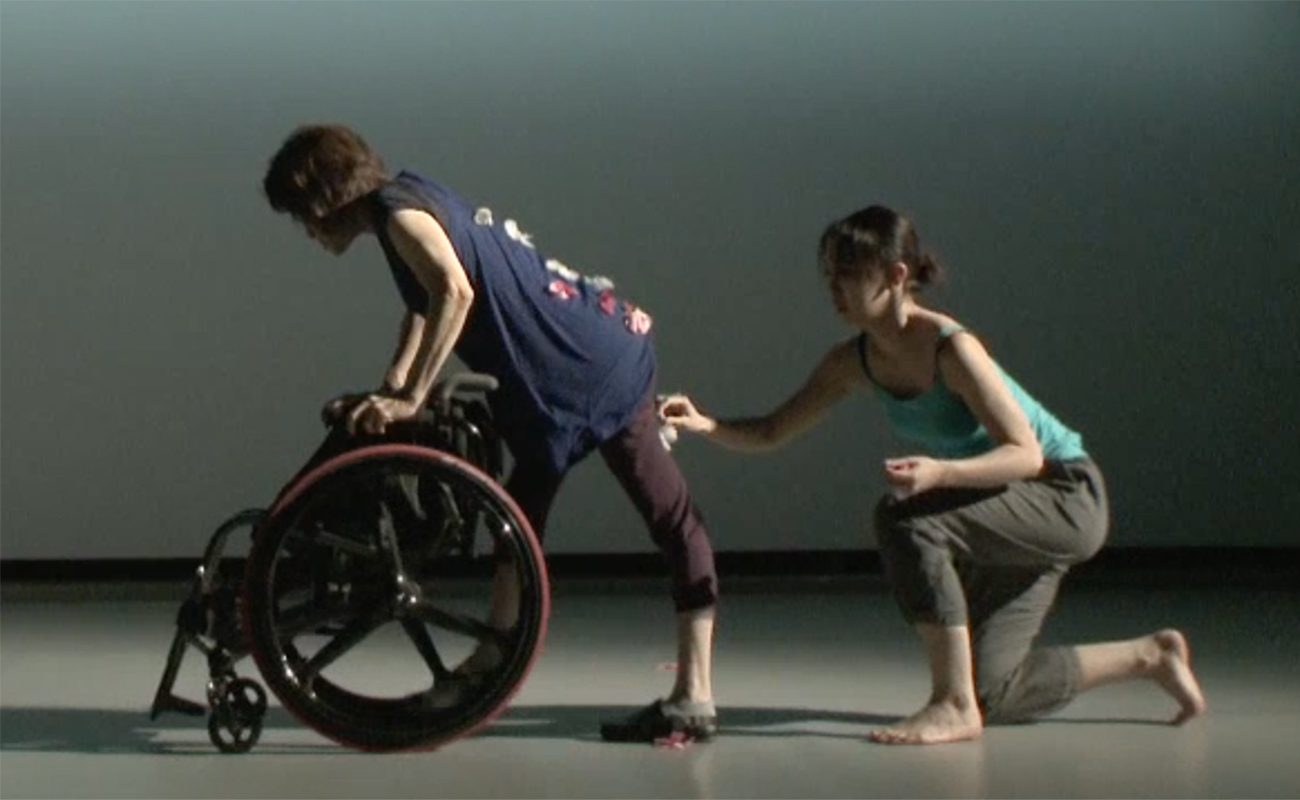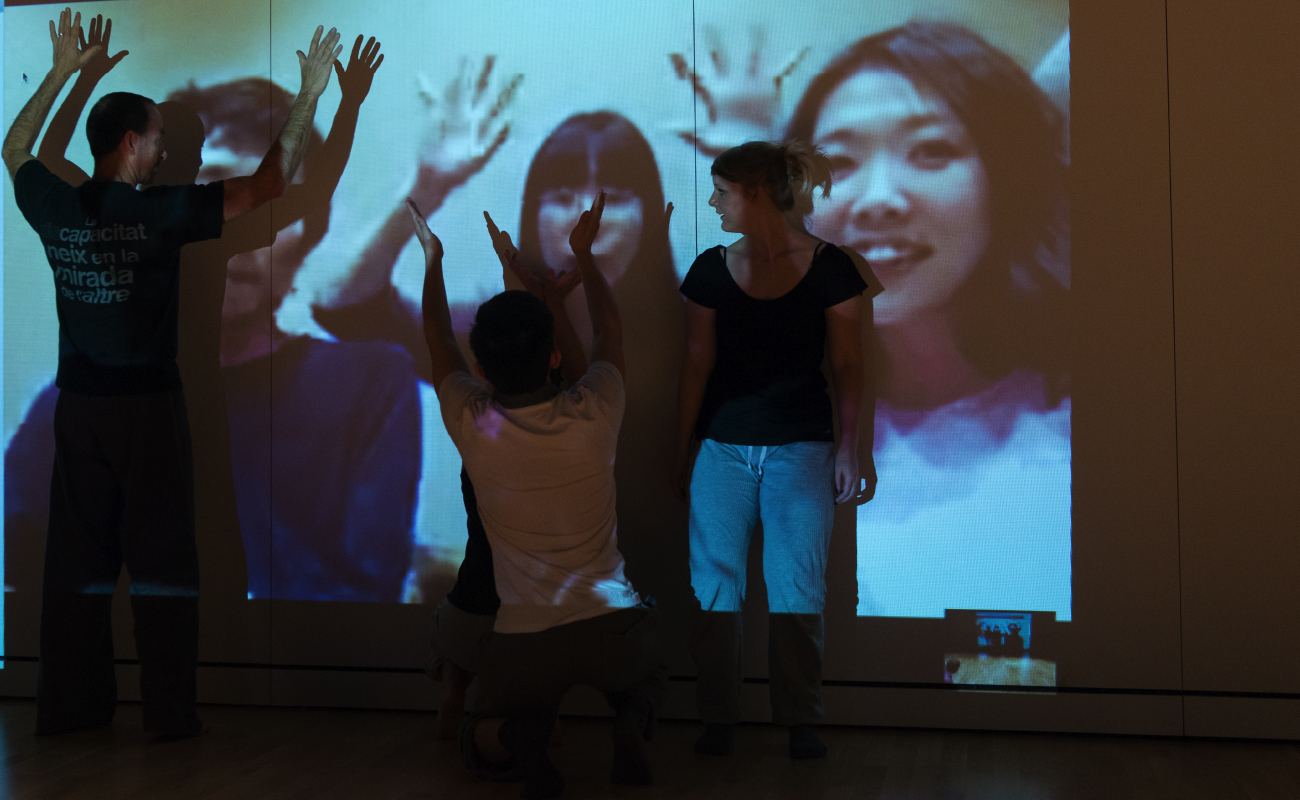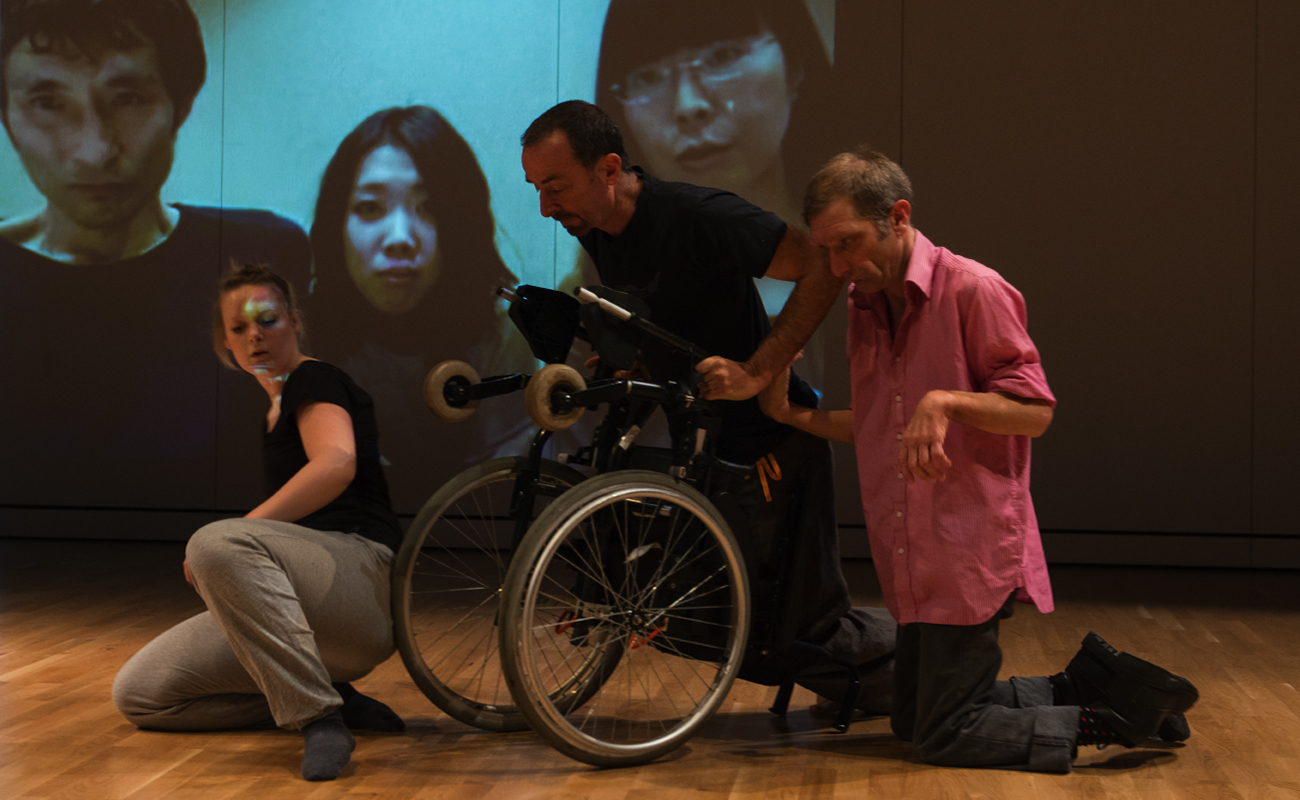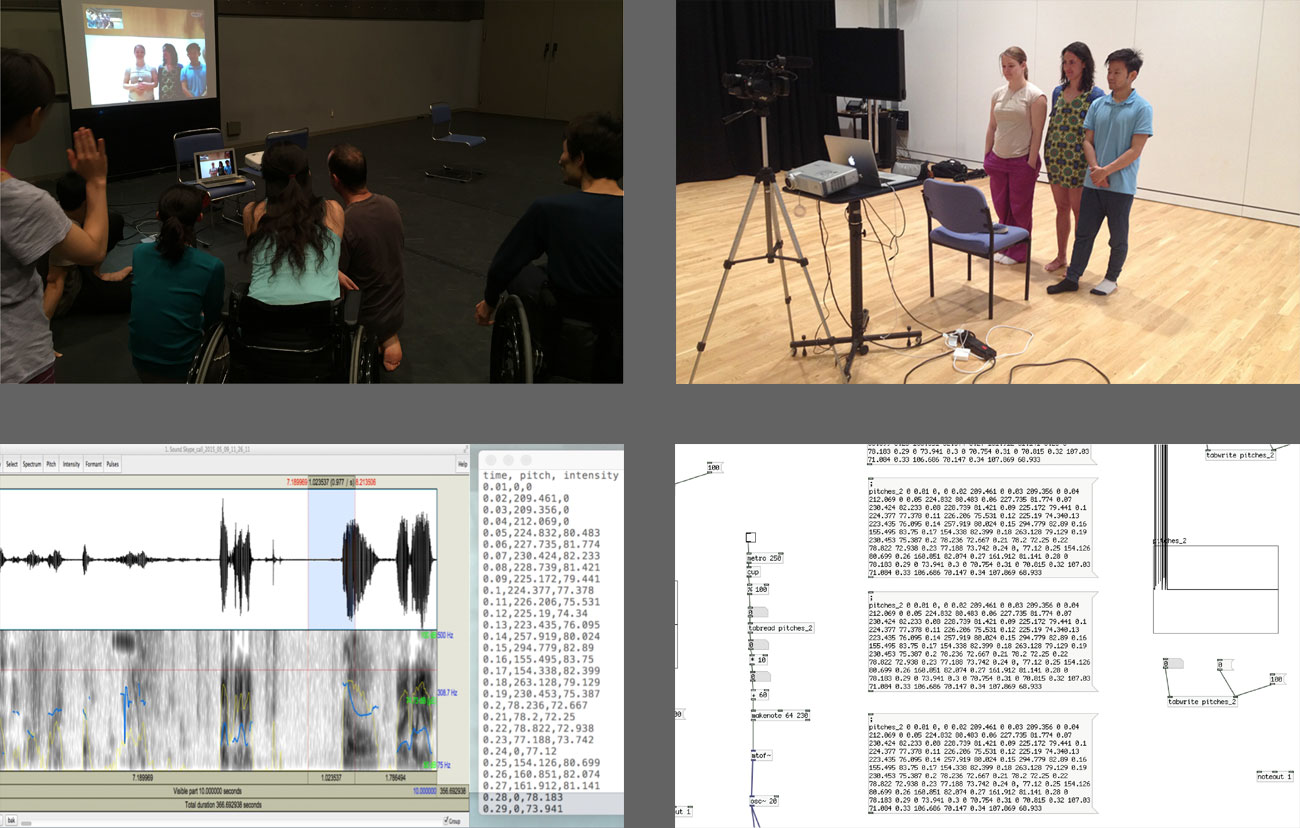 Thanks to: Adam Benjamin, Dr Frank Broz, Integrated Dance Company-Kyo Dance artists: Maho Amakata, Yoko Izumi, Seiichiro Kondo, Tomomi Kosano, Asumi Masuda, Shunpei Mitsuhashi, Takiko Iwabuchi (Artistic Director)Yuko Ijichi (Director of MUSE Company), Mikari Suzuki (Translator and studio assistant), Tamami Benjamin (translation of texts), Asako Miura (Lighting), Norimasa Ushikawa (Sound Engineer), John Matthias for additional music and the UK dancers: Sophie Colthurst, Kevin French, Ellen Hunn, Klara Lucznik, Nathan Mathews and Saurav Rai.